COURT: Michael Jackson's Mother Sues Concert Promoter AEG Live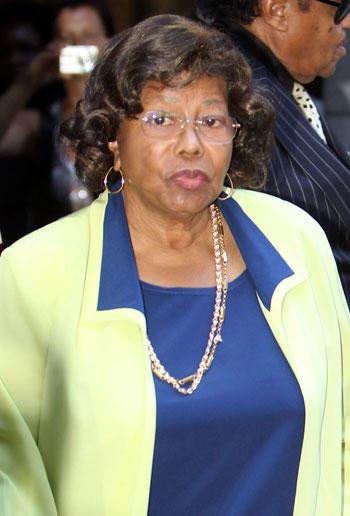 Michael Jackson's mother is suing the concert promoter behind the pop star's comeback tour, alleging fraud and other claims related to the singer's death.
The complaint filed in Los Angeles on Wednesday accused AEG Live, director Kenny Ortega and several other AEG executives of failing to honor its agreement to provide the doctor charged in the singer's death with lifesaving equipment.
Read the lawsuit here.
Article continues below advertisement
It argues AEG Live is liable for the actions of Dr. Conrad Murray, who has pleaded not guilty to involuntary manslaughter in Jackson's death, at age 50.
"Due to AEG's actions and inaction, three loving children lost their father, a loving mother and father lost their son, the Jackson siblings lost their brother and the world lost its most celebrated entertainer," it says.
Katherine is also suing on behalf of Michael's three children.
The lawsuit states that AEG demanded that Jackson have a doctor that would ensure "his sole and exclusive job being to make sure that Michael Jackson got to rehearsals and shows".
After missing a rehearsal on June 18, 2009, Randy Phillips and an AEG executive went to Michael's house, with Dr. Murray, the lawsuit reveals.
"AEG demanded Michael Jackson stop seeing Dr. Arnold Klein and stop taking the drugs that Klein gave to him," it says.
Article continues below advertisement
"AEG said Klein's drugs made him sleepy and prevented him from rehearing.
"AEG demanded Michael Jackson take only the medications given to him by Murray."
VIDEO: Joe Jackson Blames Wife Katherine for Michael's Death
In the days leading up to Michael's death, the lawsuit says that Michael appeared at rehearsals "upset, not coherent, and seemed drugged and disoriented".
On June 24th, 2009, the day before he died, Michael was at Staples for rehearsals, where he was "shivering" and disoriented.