Centerfold Model Stopped From Leaving Plane - At 10,000 Feet!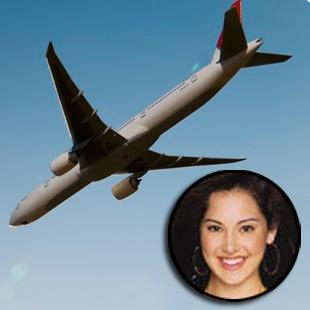 A centerfold model was questioned by the feds after possibly attempting to bust out of a plane mid flight, RadarOnline.com has learned.
Tiffany Livingston, 21, was taken in and questioned by authorities after she allegedly tried to pry the doors off a JetBlue plane while suffering an anxiety attack.
The model was on a flight from Florida to Newark, NJ, when she apparently became agitated over the turbulence .
Article continues below advertisement
She then jumped out of her seat and made a beeline for the emergency exit before two off-duty policeman on board managed to stop her opening it.
"She said she's gone through this before," a source told the NY Post. "But never this bad, and didn't have her medication."
Law enforcement officials were forced to meet the jet on the runway after they landed and they confirmed it was following reports of a passenger disturbance onboard.
Alison Croyle, a spokesperson for the airline said: "JetBlue will cooperate fully with local authorities, who are investigating this matter."
The FBI refused to confirm if Livingston was attempting to open the doors or merely trying to steady herself during her attack.
They are currently preparing a statement on the matter.
Livingston was a centerfold for the debut edition of VIP, the Singapore version of Playboy.