VIDEO: Steven Slater Makes Brief Court Appearance; May Go Into Treatment Center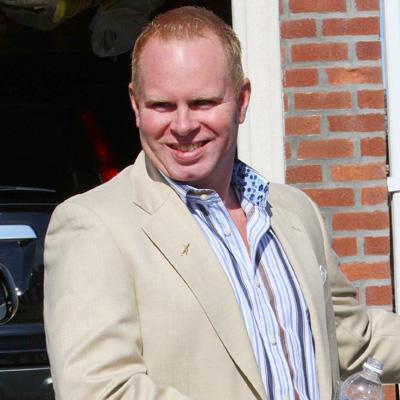 Former JetBlue flight attendant Steve Slater stayed silent Tuesday during a four-minute hearing at New York's Queens Supreme Court, in connection with the assorted charges he's accused of in the August 9 incident in which he admittedly opened the emergency exit door of the plane he was working on, grabbed a can of beer, deployed an inflatable slide and slid off the aircraft.
RadarOnline.com has learned that Slater's attorneys have been talking with authorities from the District Attorney's office, as to whether or not it's appropriate for the former flight attendant to be evaluated at a treatment center prior to determining what type of court-ordered treatment he would undergo. Options include anger management or alcohol/drug treatment -- if authorities approve.
Article continues below advertisement
Slater showed up for the court appearance -- the first since his arraignment last month, in a dark blue suit alongside his boyfriend, Kenneth Rochelle.
Slater -- who after the incident was hailed as a folk hero complete with a popular Facebook fan page -- is charged with first- and second-degree reckless endangerment, second- and fourth-degree criminal mischief and third-degree criminal trespass. If convicted, he faces up to seven years in prison.
As RadarOnline.com previously reported, the incident started after JetBlue Flight 1052, traveling from Pittsburgh-to-New York, landed at JFK airport. Slater claimed a run-in with a rude passenger led to his surprise exit from the aircraft.
Slater is due back in court October 19.