JetBlue Makes It Official: Fires Flight Attendant Steve Slater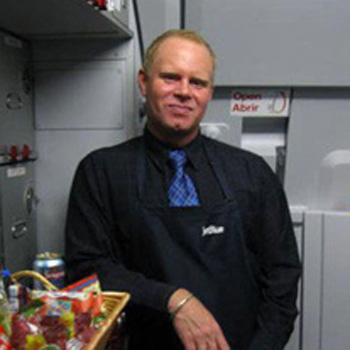 For the second time this summer, flight attendant Steven Slater is saying good bye to JetBlue, but this time it is the airline giving him the boot, RadarOnline.com has learned.
Slater made headlines in August when he made a dramatic exit from his job at JetBlue. After losing his cool with passengers, Slater announced he was quitting. He grabbed two beers, deployed the emergency slide and made his great escape.
Article continues below advertisement
At first he was considered a working class hero who did what many dream of doing: telling the boss to stick it. But as more information came out, his halo disappeared.
JetBlue, which had initially suspended Slater, has now confirmed he's been let go for good. An airline spokesperson said that the "separation" occurred last week.
RELATED STORIES:
Steve Slater Goes Hollywood
JetBlue's Steve Slater Took Five Year Break From Flying
MORE ON:
Celebrity Justice
Gay Flight Attendant Steve Slater Still Married 15 Years After Split