'The 40-Year-Old Virgin' Actor Says He's Sorry For Stabbing Former Girlfriend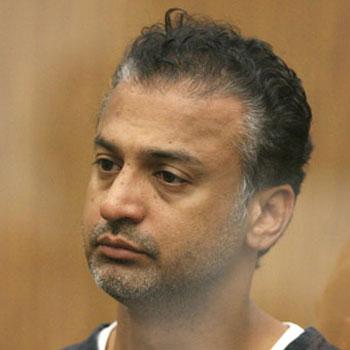 The 40-Year-Old Virgin star, Shelley Malil has admitted stabbing his former girlfriend more than 20 times, but claims he mistook her for someone else, RadarOnline.com has learned.
The actor took the stand in a Vista, California courtroom on Thursday and apologized for attacking his ex, 38-year-old Kendra Beebe, two years ago with a knife.
"I'm sorry," said Malil - who pled not guilty to premeditated attempted murder, assault with a deadly weapon and residential burglary. "I had no idea. I saw the pictures of her wounds for the first time, I was stunned.
Article continues below advertisement
"When I look at those pictures I still can't believe the knife I was holding was responsible for all those injuries."
Keebe claims the actor stabbed her at her home after seeing her with another man.
But Malil told the court he did not mean to hurt her and simply felt threatened by the company she was keeping,
He said he had gone to her home and witnessed her and friend David Maldonado drinking wine together.
Article continues below advertisement
"I'm almost positive this guy's got a gun and coming after me," he said. "I come around the corner. It's eerily quiet. All of a sudden, out of nowhere, I get hit from the back on the side of the head. It felt like cold granite countertop."
Malil then remembers lashing out in the darkness for more than a minute before discovering it was Beebe, who was screaming for '911'.
"That's the first time I look and see its Kendra I'm fighting with."