PHOTOS: Celebrity Rehab 4's Three Amigos Bond In Hollywood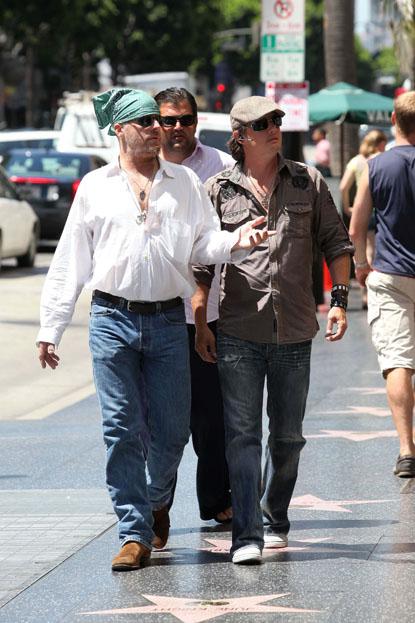 It looks like actor Jeremy London, 70s heartthrob Leif Garrett and paunchy socialite Jason Davis did more than just conquer their demons in Celebrity Rehab 4: They made new friends, as well.
The troubled trio were seen hanging out on the Hollywood Walk of Fame Thursday, and RadarOnline.com has all the pictures for you.
A source close to the set told RadarOnline.com that when the show wrapped up filming earlier this month, the embattled celebs looked back on their progress with heavy hearts.
Article continues below advertisement
"The graduation was extremely emotional," the source said. "The cast members talked about where they had been before starting the show, and what their hopes are for the future."
The new season of VH1's Celebrity Rehab with Dr. Drew also features ex-Tiger Woods mistress Rachel Uchitel, actor Eric Roberts and former supermodel Janice Dickinson, among others. Its slated to premiere in October.
RELATED STORIES: