Expectant Mom Lily Allen Falls; Tweets "My Neck Hurts"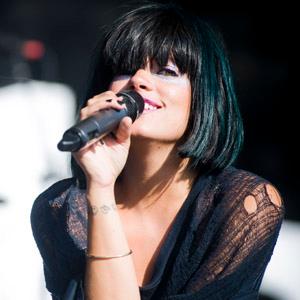 British pop star Lily Allen had a pregnancy scare after she fell over in a London restaurant, RadarOnline.com can reveal.
The 25-year-old singer – who is expecting her first child with boyfriend Sam Cooper – was treated for whiplash after the accident at the Wolseley restaurant on Tuesday.
The popular singer, who already suffered a miscarriage with former boyfriend Ed Simons in January 2008, Tweeted Wednesday about the fall.
Article continues below advertisement
She said "Owwwwwcch. My neck hurts. Feel free to Insert sexy time related joke here. Still not funny. My neck hurts a lot (sic)."
After receiving treatment from her doctor the singer then have an update on her condition. She Tweeted: "At the docs. Its whiplash from my fall yesterday! Oh deary me (sic)."
One insider told The London Evening Standard Newspaper: "Lily really hit the deck. She tried to laugh it off but it must have hurt."