Exclusive
EXCLUSIVE VIDEO INTERVIEW: Heidi & Spencer Reunite To 'Send Their Utmost Love and Prayers' To Dr. Frank Ryan's Family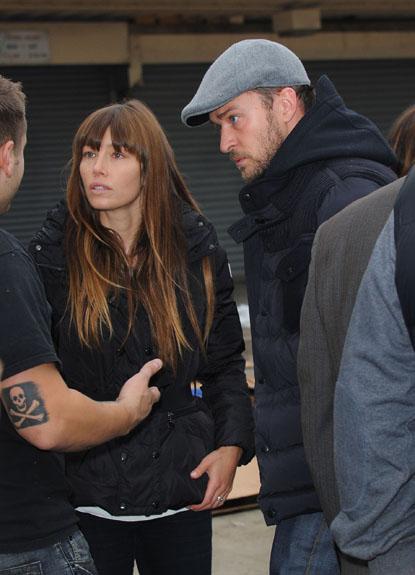 The shock news of Beverly Hills plastic surgeon Frank Ryan's death stunned his Hollywood patients, none more so than Heidi Montag, on whom the doctor performed a jaw-dropping ten surgeries last year.
Despite their impending divorce, Heidi and her soon-to-be ex-husband Spencer Pratt united in grief to send their best wishes to the late doctor's surviving family.
"Spencer and Heidi send their utmost love and prayers to his family and are just devastated by this," Heidi's roommate Cougar Zank, told RadarOnline.com in an exclusive video interview. 
Article continues below advertisement
As RadarOnline.com previously reported, Dr. Ryan died at the age of 50 after a car crash Monday in Southern California.
"She has lost a good friend," Zank said, on behalf of the former Hills star.
"Heidi is just devastated... she's been crying all morning, holding the puppies... she really loved the man."
Spencer apparently reached out to his estranged wife Heidi as soon as he heard the news, according to Zank, who said the pair had a 10 minute conversation.
"Spencer called her this morning," he said. "Heidi was crying but she talked to him, Spencer was nice and he talked her down."
Dr. Ryan apparently kept in touch with his infamous patient. 
"He called a few times, checking on her health," Zank said. 
As for Heidi getting more surgery, Zank denied that she was heading down that path: "No, she's happy and content."
Heidi Tweeted after she heard the news about Dr. Ryan's death, saying: "My thoughts and prayers go out to his mother, family, friends, and anyone who was ever blessed enough to meet him. He is in a better place.  I am devastated to hear the news of Dr. Frank Ryan's death. He was the most amazing person I have ever known. He was an angel and changed my life and the lives of everyone he met. He was the most brilliant talented surgeon who will ever exist. Dr. Frank Ryan changed the world." 
Article continues below advertisement
While family and friends come to terms with Dr. Ryan's passing, a candlelight vigil will be held Tuesday night in memory of their friend and loved one, RadarOnline.com can also reveal.
The vigil is scheduled to take place at 7:30pm along the 30000 block of Pacific Coast Highway at Zuma Beach the surgeon's lawyer, Melanie Frank confirmed.
Earlier, the family released the following statement:  "Dr. Frank H. Ryan, a skilled surgeon, generous philanthropist, and beloved son and friend, died in a tragic automobile accident in Malibu, California yesterday.  As you can imagine, his family is grieving and would appreciate that you respect their privacy at this most difficult time. As arrangements are finalized, they will be made available."