Heidi Montag On Late Plastic Surgeon: "Dr. Frank Ryan Changed The World"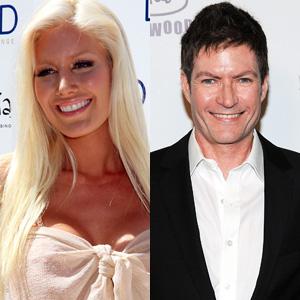 Reality TV star Heidi Montag is publicly mourning Dr. Frank Ryan, the Beverly Hills plastic surgeon who came into the limelight after performing ten surgeries on The Hills star last November.
EXCLUSIVE VIDEO INTERVIEW: Heidi Montag's Plastic Surgeon Says She's A Hero
"My thoughts and prayers go out to his mother, family, friends, and anyone who was ever blessed enough to meet him. He is in a better place," Heidi Tweeted early Tuesday. "I am devastated to hear the news of Dr. Frank Ryan's death. He was the most amazing person I have ever known. He was an angel and changed my life and the lives of everyone he met. He was the most brilliant talented surgeon who will ever exist. Dr. Frank Ryan changed the world."
Article continues below advertisement
As RadarOnline.com previously reported, Dr. Ryan died at the age of 50 after a car crash Monday in Southern California, when his Jeep tipped over the side of Pacific Coast Highway, according to police, at around 4:30 pm. Excavation efforts failed, and the doctor was pronounced dead at the scene of the accident.
Stay with RadarOnline.com for more developments on the death of Frank Ryan.
RELATED STORIES: