Exclusive
EXCLUSIVE: Heidi Montag Can't Get Her Story Straight -- Doesn't Know When She Married Spencer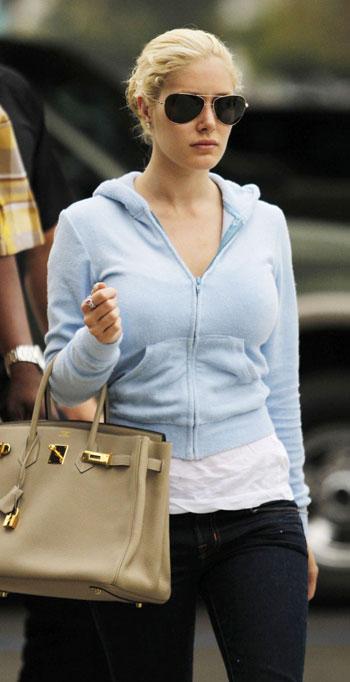 It seems like the truth about the Speidi split might never be revealed, but if you think their relationship is a sham you might be right. The smoking gun? Heidi Montag can't keep her stories straight – she doesn't even know when she married Spencer Pratt!
COURT DOCUMENTS: Read Heidi's Petition For Divorce
In the documents that Heidi filed for her divorce on Friday she listed her marriage date as 5/25/09. Problem is, when she filed for separation from Spencer on June 8, 2010 she hand wrote her marriage date as 4/25/09
Article continues below advertisement
COURT DOCUMENTS: Read Heidi's Petition For Separation
How exactly do you get your wedding date wrong? Perhaps she got confused with the documents. Was she writing down the real date, the date the wedding aired on The Hills or just any old date she felt like putting down?
She doesn't even list her separation date as the same as when she filed in June. On those documents she listed 6/8/10 as the date she separated from Spencer, but on the documents filed Friday she wrote her date of separation as 5/25/10.