Exclusive
EXCLUSIVE: Heidi Montag's Dad Wants Face-To-Face Meeting With Her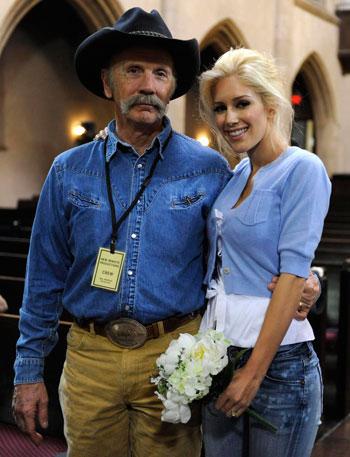 Article continues below advertisement
Bill, who works as a rancher in Colorado, recently suffered a serious bacterial infection. He has recovered but revealed that he has yet to speak with Heidi who did not reach out to him during his illness. In fact, the last time they spoke was in March.
For right now, he's hoping to get to know "more about what's going on and more facts" before drawing any conclusions about Heidi's life.
Recently, Bunney spoke to RadarOnline.com explaining Heidi's lack of communication and why The Hills star backed out of the reality television show they were planning on doing. "She's just going through so much with her divorce and she just doesn't want to do reality television," Bunney said. "This is kind of what she has to do- with a the divorce and The Hills ending- a lot is new in her life and she's not talking to anyone." Though Bunney has always liked Heidi's current beau Cougar Zank, she's beginning to question some of his actions.
"She's going through a lot but I don't understand why Cougar doesn't call or say how Heidi is. I've been her friend for years, before she got famous, before the surgeries, before Spencer...Heidi doesn't even know that I broke up with my boyfriend."