Heidi & Spencer For Sale -- For $21 Million!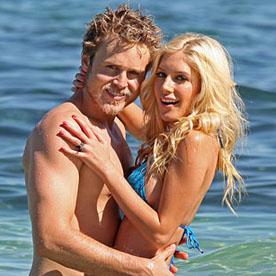 Heidi and Spencer may not be a couple any more but the domain name, HeidiAndSpencer.com is still intact....and it's for sale, RadarOnline.com has learned.
A seller from North Carolina, who apparently owns the domain name, has listed HeidiAndSpencer.com on ebay.
Calling it "The Greatest Domain Name Ever," the seller is asking $21 million and advising those interested to "Bid Hard and Often."
That suggestion hasn't helped hype interest, however. As of Sunday afternoon, there were zero bids on the offering.
Article continues below advertisement
But there's still time. The auction closes August 11.