Exclusive
EXCLUSIVE: Pro Golfer Erica Blasberg's Family Planning Civil Suit Against Doctor Charged In Her Suicide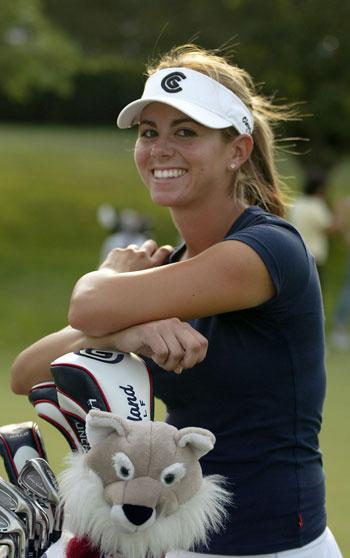 Though pro golfer Erica Blasberg's death was deemed a suicide, her family is continuing their quest for answers. Erica's father Mel Blasberg confirmed to RadarOnline.com exclusively that the family is moving forward with a civil action suit against Dr. Thomas Hess, who was charged with obstruction of justice for removing her suicide note and some prescriptions pills from her home.
AUDIO: Pro Golfer Erica Blasberg's Death Ruled A Suicide; Hear The 911 Call
Article continues below advertisement
"Begrudgingly, we've started a civil action suit against him," Mel told RadarOnline.com. "This is not what I wanted to do. The only thing I want is to know what happened and move on. He won't give me that information so we're doing what we have to do."
VIDEO: Golfer Erica Blasberg Laid To Rest; Praised For Having 'An Infectious Laugh And Smile'
Hess surrendered to Henderson, Nevada, police on Tuesday after an arrest warrant was issued. Hess, who called the police at Blasberg's home, admitted to authorities that he altered the scene, including removing a note indicating Blasberg had taken her own life. He hid the note in his vehicle along with prescription medications taken from her house.
Though Blasberg is at odds with Hess ("It's very hard for me to say anything good about this guy," he said), he is willing to possibly forgive him. "If he said he was sorry, it was a mistake, and that he never meant any harm, I'd be okay," Mel said. However, he has yet to see those types of emotions from Hess throughout the inquiry into Erica's passing.
"But from what I know talking to people who aren't involved in the investigation, I get the feeling he's never going to be forthright, he doesn't appear to be outwardly showing any concern, and he clearly doesn't feel any concern about any of this. Right now it's a runaway freight train and I hope he gets crushed by it."