Exclusive
EXCLUSIVE: Police To Re-Interview Jeremy London's Wife About Kidnapping After Radar Interview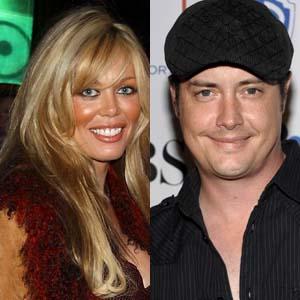 Police investigating the Jeremy London kidnapping case want to question his soon-to-be ex-wife again after she turned whistleblower in exclusive interview with RadarOnline.com.
Melissa Cunningham revealed that London was looking to "score drugs" on the night that he was allegedly abducted.
"I believe it was a drug deal gone bad," she told RadarOnline.com on Monday.
Cunningham's revelation has sparked new interest by police in Palm Springs, California who now want to question her further about her claims.
Article continues below advertisement
EXCLUSIVE: Jeremy London Calls Wife Melissa 'A Very Sick Person'
"I had interviewed her at the beginning of this debacle. I have to figure out what that statement meant from her," he said.
"People's perceptions of crimes in general are different. We are trying to not report false things and to make sure our investigation has all the facts."
EXCLUSIVE: VH1's Celebrity Rehab 4 Cast Graduates
The detective explained that the court will decide what type of charges will be filed and the case will first go to a preliminary hearing. "The judge will review testimony of what happened with the victim, and we will see if it needs to go to a jury trial."
Article continues below advertisement
For the time being, the police are not expecting to talk to Jeremy again before the trial – but that could change.
"Right now, Jeremy London is a victim and there is no reason at this point to believe that he is lying to us," he said, adding that the police are not looking at charging him with anything at this time.
He explained that a recent interview with London during his stunt at the Celebrity Rehab house lasted less than an hour.
The detective said: "We were just conducting a follow-up interview into the ongoing investigation."
Det. Guarino said there are still many aspects of the open investigation that he can not talk about.
"It wouldn't be fair," he told us.
"Eventually things will be out in the open. Upon a jury trial, the evidence will be put in front of the court, that's when all evidence will go public."