Exclusive
EXCLUSIVE: Paris Hilton's Powerful Connection To Las Vegas Mayor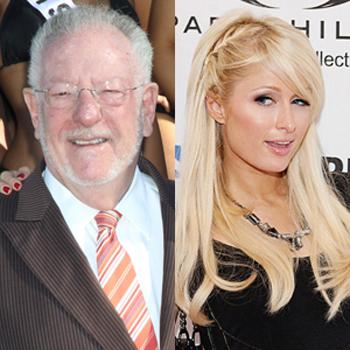 Paris Hilton has some very powerful connections in Las Vegas, thanks to her new attorney David Z. Chesnoff, RadarOnline.com has learned.
Hilton turned to Chesnoff to represent her against a drug possession charge following her arrest in Las Vegas Friday night.
Chesnoff partnered with Oscar B. Goodman to open his firm in 1987, and they worked so closely on cases they sometimes even assisted each other. Goodman was elected Mayor of Las Vegas in 1999 but remained Chesnoff's partner for another two years. He ultimately decided in 2001 to retire from the firm and spend all his time on city business.
Article continues below advertisement
The boutique law firm eventually became Chesnoff & Schonfeld, but Chesnoff and Goodman remain close.
Paris, of course, is a Vegas fixture and she's often crossed paths with Mayor Goodman. Just last May, they both made donations of their unique footwear to a charity called Goodie Two Shoes Celebrity Shoe Auction.
Whether her connection to city hall will help her beat her drug-possession wrap will be closely watched, but RadarOnline.com has confirmed that the heiress was not required to post bail following her bust.