Exclusive
EXCLUSIVE NEW REPORT: Oksana Claims Mel Told Her He Threw TV At Ex-Wife & Hit Son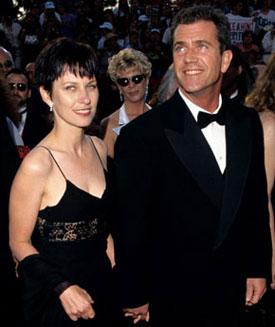 Article continues below advertisement
RadarOnline.com has confirmed the explosive allegations of more violence are part of three separate law enforcement investigations underway into the star, after Oksana claimed Mel punched her twice, attempted to strangle her and then threatened to kill her and their nine-month-old daughter Lucia.
The claims have also been made to Russian newspaper, Komsomolskaya Pravda, from a source purported to be a "family friend" of the singer/pianist
RadarOnline.com learned that Oksana alleged the Lethal Weapon star hit Tommy in the head, while at a hockey game at Staples Centre, two-and-a-half-years ago.
"Oksana told authorities about Mel's 'angry outbursts' toward his own family and friends," said a source, familiar with the investigation.
"She said that Mel, in her presence, hit Tommy, in the head, while they were in a box watching a hockey game.
Article continues below advertisement
"She said Tommy started crying and whimpered for the remainder of the game, choosing to sit by himself, away from his father."
He was nine-years-old at the time, Oksana said.
Tommy is one of Mel's seven children with Robyn, whom he split from in 2009, in a move that triggered one of Hollywood's most expensive divorces.
In the Russian newspaper, a source close to the Soviet-born musician, detailed the alleged abuse against Robyn.
"Mel was telling several times how he threw a TV into her (Robyn) once when they were arguing," the newspaper quoted the source as saying.
"Thank god he missed and the TV fell out a second story window."
That claim is consistent with what RadarOnline.com has learned that Oksana told authorities.
Some unverified reports claim that Robyn has told a Los Angeles judge overseeing Okana's child custody dispute, the actor was never violent.
Article continues below advertisement
The new claims add yet another twist in the bitter battle between the Mel and Oksanar and could result in Mel's own children being forced to be called as potential witnesses against their father.
As we revealed, Oksana told authorities investigating Mel for domestic violence that another of the actor's sons witnessed his father's violence in a December 2009 incident, when he allegedly picked up a chair and slammed it through a glass door.
Oksana's mother, Ludmila, and son, Sascha, 12, were also in Mel's mansion when the incident took place.
One of Mel's sons rushed into the room after the glass was shattered and tried to calm Mel, Oksana told authorities.
And Oksana's son Sascha, whose father is James Bond actor Timothy Dalton, witnessed the brutal January 6 brawl, when Mel is alleged to have hit his mother.
Komsomolskaya Pravda's front-page story, while seemingly corroborating crucial claims Oksana has made to authorities, also provides shocking new details about Oksana's relationship with Mel.
Article continues below advertisement
The confidante alleged Oksana found physical evidence that Mel had invited a mistress, suspected to be Polish adult filmmaker Violet Kowal, to their Malibu home, while she was away.
EXCLUSIVE AUDIO: Mel Gibson Tells Oksana, "That's How Little I F**king Think Of Your Talent."
"That girl managed to forget her shoes in their house (and) the housekeeper put them in the closet," said the friend.
"Oksana was shocked, "Those are not mine!" The housekeeper was at a loss, she didn't know what to say."
Other revelations include:
Mel's family hired a blogger to wage an internet "smear campaign" to ruin Oksana reputation
Mel demanded that Oksana adhere to a strict dress code -- she only wear pants, no tight clothing and no plunging necklines -- to which she willingly complied.
Toward the end of their relationship, Mel lapsed into frequent fits of anger and jealousy, which he had kept under control during the beginning of their his romance with Oksana.
After the December incident, Mel "dropped to his knees, started crying and promised: 'I'll go into therapy!'
Mel spent $100,000 -- "not a cent more" -- on Oksana and purchased a $30,000 vehicle for her.
The friend also painted a picture of a jealous Mel, who became enraged when Leonard DiCaprio kissed her hand twice, while at an event.
"You are my property," Mel told Oksana, according to the friend.
VIDEO: Mel Gibson Directed Oksana's Music Video; Knives Thrown At Her -- Lyrics Are Telling
As RadarOnline.com revealed, sources say DiCaprio has withdrawn from a major film project Mel is slated to direct, about vikings. DiCaprio has not commented publicly.
Article continues below advertisement
The source also alleged a pattern of bizarre behavior, in which Mel would "become pale all of a sudden, change his voice, start jumping and screaming, then panting and writhing in hysterics."
"Oksana kept silent for a long time, she felt sorry for Mel," the friend is quoted as saying.
"She was begging him to seek professional help for his fits of anger... but she had no choice but to start protecting herself."