Exclusive
EXCLUSIVE NEW DETAILS: Glee's Naya Rivera 'Looked Like She Was Having A Party' While Vandalizing Mark Salling's Car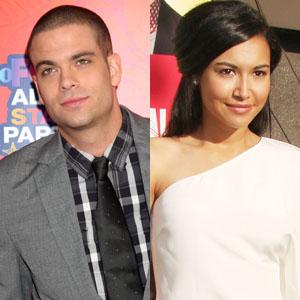 The night that Glee star Naya Rivera spent trashing her ex's car was a wild time for the actress and her friend, RadarOnline.com has exclusively learned.
Earlier this summer, Naya and a friend went shopping for "ammunition" to launch on her co-star Mark Salling's car, and RadarOnline.com has more exclusive details about the night.
"She looked like she was having a party, cheering wildly each time she and her friend threw something on the car," a source said about the girls vandalizing the car shortly after midnight.
Article continues below advertisement
"She and her friend were going crazy when they were throwing things at his car," the source told RadarOnline.com.
RadarOnline.com has also learned exclusively that the girls threw bird seed on the luxury vehicle, along with eggs and dog food.
"She went into the store and bought the eggs, bird seed, and dog food, and then the girls went out to the street and started throwing things on the car. They celebrated by yelling and throwing their hands in the air after they threw things at the car."
Salling was out of town when the incident happened and returned home to find his damaged car parked on the street. A source told Us Weekly that Rivera let loose on the car after she became jealous and "went crazy when she read about other girls."
The revelation of Rivera's stunt comes at an embarassing time for the Glee cast. The hit FOX show is nominated for 19 Emmy Awards this year -- more than any other TV series, and the awards ceremony is this Sunday in Los Angeles where the cast will be walking the red carpet and facing reporters.