Exclusive
EXCLUSIVE: Mel's Sons William & Tommy Key Witnesses To Violence, Says Oksana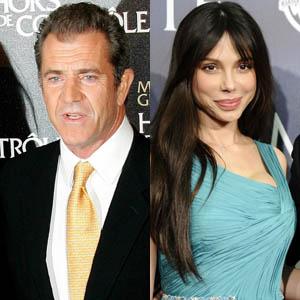 Oksana Grigorieva has told law enforcement authorities investigating Mel Gibson for domestic violence that two of the star's sons, William and Tommy, both have first hand knowledge of their father's violence, RadarOnline.com has exclusively learned.
RadarOnline.com first broke the story that hot-headed Mel went into a tirade, picked up a chair and slammed it through a glass door while Oksana, daughter Lucia and the Russian's mother cowered nearby, in a December 2009 incident.
Article continues below advertisement
Now we've learned William — one of Mel's seven children to first-wife Robyn — was at the Malibu mansion at the time of the frightening incident.
Until now his identity was not known.
A source, familiar with the law enforcement investigation, told RadarOnline.com: "Oksana's mother was downstairs at the time but apparently heard the screaming and commotion and immediately went upstairs.
"After she saw Mel screaming at Oksana, she ran out of the room and quickly returned with Mel's son, William, who attempted to engage Mel in conversation.
"William tried to talk Mel down from his tirade and engage him in a conversation while Oksana and her mom fled to a guest room with the baby."
William is the second of Mel's children who could be called as key witnesses against their father, in any potential trial.
As RadarOnline.com revealed, Oksana has told law enforcement authorities Mel hit his youngest son Tommy at a hockey game at Los Angeles' Staples Centre two-and-a-half years ago.
Article continues below advertisement
"Oksana has said that approximately two-and-a-half-years ago, while Mel and Tommy were in her presence, that Mel hit Tommy in the head," said a source.
Tommy was nine-years-old at the time, Oksana said.
"Tommy was initially crying, then he whimpered for the remainder of the game and sat by himself," Oksana reportedly told investigators.
Investigators have already spoken with Mel, Oksana and her 12-year-old son Sascha, who was also a witness to the brutal January 6 brawl, in which his mother is alleging Mel punched her twice, attempted to strangle her before threatening to kill her.