EXCLUSIVE: Mel Gibson Case Now With District Attorney's Office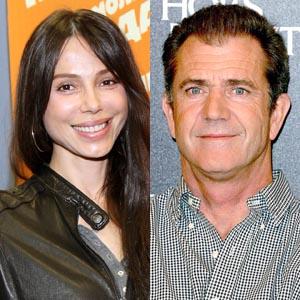 The Mel Gibson case has been taken over by the Los Angeles District Attorney's office, RadarOnline.com has learned exclusively.
The Los Angeles County Sheriff's Department had been handling the investigation, working closely with the D.A.'s office. And while the sheriff's department is not ready to publicly announce it, the District Attorney's office now has control of the case, a source close to the situation told RadarOnline.com.
Article continues below advertisement
"The handoff has been made," a source close to the situation told RadarOnline.com exclusively. "The Sheriff's Department is no longer leading the investigation."
As RadarOnline.com was first to report, Gibson is under investigation for a domestic violence incident at his home in Malibu last January during which he allegedly hit his former love Oksana Grigorieva in the face as she held their baby daughter Lucia; Oksana claims the Braveheart star broke two of her veneers and gave her a concussion. Gibson has denied hitting her.
Officially, neither agency is ready to announce or confirm the transition, but the source told RadarOnline.com that it is a done deal. The Sheriff's Department, however, is still actively involved.
"The District Attorney's office can ask the sheriff's department to get more involved at any time as they dig into the case," the source added.
"The D.A.'s office can kick back all part of the investigation or any part of the investigation to the sheriff's department for further review.
Article continues below advertisement