Exclusive
EXCLUSIVE: Mel Gibson Broke Into Oksana's House; Kicked The Door Down & Pushed Her, She Claims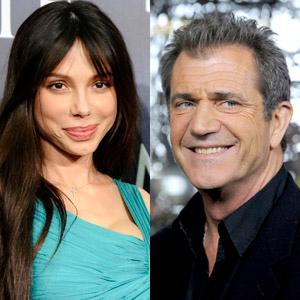 The day after Oksana Grigorieva walked out on her three-year relationship with Mel Gibson, the furious actor drove from his Malibu mansion to the Russian's house in Sherman Oaks, kicked open the door, and pushed his ex-lover, she claims, RadarOnline.com has exclusively learned.
"Mel used his garage door opener to enter the garage to the house on February 19," said a source, familiar Oksana's testimony to investigators.
Article continues below advertisement
"Oksana said Mel started kicking the door leading into the house, which was locked, yelling at Oksana, 'Open the door, c***! Or I'll break the f**king door!'"
Oksana told law enforcement she was so petrified, she let Mel into the house.
"As he entered the house, Oksana said Mel was in a rage, stomping, breathing heavily and screaming things," said the source.
"According to Oksana, she retreated to the bedroom with their daughter Lucia, however, Mel followed them into the room and pushed her, again, while she was holding the child.
"Oksana said Mel was 'chest butting' her while she was shaking, crying and begging him to stop.
"Mel eventually left the room, but a fearful Oksana heard banging noises and she said it sounded like Mel was kicking in doors."
He later left, she told investigations.
Mel and Oksana, who split earlier this year, are embroiled in a bitter custody battle over their baby daughter.
Oksana's claims of abuse by Mel have been supported by vile and expletive-laden conversations over the phone, which she taped because she said he threatened her life.
Article continues below advertisement