Exclusive
EXCLUSIVE: Lindsay's Lawyer Heads To Court To Free Her From Rehab Early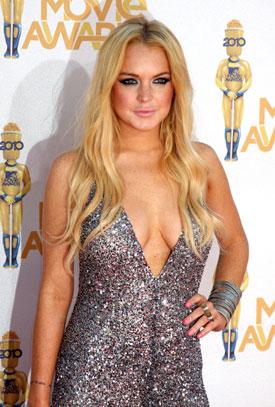 Lindsay Lohan's attorney is heading to court this week in an attempt to spring the Mean Girls star from rehab.
Shawn Chapman Holley is hoping to get Lindsay released within 10 days, RadarOnline.com learned exclusively.
A probation modification hearing will be held in open court Wednesday in front of Los Angeles Superior Court Judge Elden Fox.
The hearing is to discuss modifying terms of Lindsay's probation and as RadarOnline.com exclusively reported, Lindsay's doctors at UCLA Medical Center believe she does not need more than 30 days of treatment.
Article continues below advertisement
Judge Marsha Revel previously ordered Lindsay to get 90 days of treatment.
And one rehab official told RadarOnline.com that it is beyond rare for someone to be released from treatment early.
Joan Rivers In Pretend Twitter War With Lindsay Lohan
A high-ranking official at the Morningside Recovery facility, the rehab clinic where Lindsay Lohan was originally scheduled to be treated, tells RadarOnline.com he is "surprised" at the starlet's imminent early release.
"It is hard to find a doctor to recommend somebody get out of treatment early, nearly impossible actually," said the official.
"I have worked in the field for nearly 20 years and this is the first time I have ever heard of it happening.
"Kudos to the Lohan camp for making it happen."
PHOTO: See Lindsay's New Mug Shot
Lohan was originally assigned to check into Morningside, but Judge Revel changed her mind. The official says Team Lohan never wanted Lindsay at the facility and tried to sway the judge.
MORE ON:
Shawn Chapman Holley
Article continues below advertisement
"This is why the family did not want her to come to Morningside, so she could get out of rehab early and start work asap," the rep told RadarOnline.com.
Only Judge Fox can let the actress out of UCLA early and if he does, he will most likely want her to continue to receive follow-up treatment, one source close to the case told RadarOnline.com.
Lindsay's attorney could also ask for other terms of the Mean Girls star's probation to be altered or terminated, including the random drug testing for a year, and the requirement that Lindsay abstain from alcohol.
A source close to Lindsay tells us, "She is ready to get out. Lindsay has had a lot of down time, and she is anxious to return to her life. Lindsay misses her family and friends tremendously. Lindsay simply wants her life back."
Lindsay's mom, Dina, has said that she wants to take her daughter back to New York, but it's unclear if that is a possibility at this stage.
If Judge Fox signs off on Lohan's early release from rehab at UCLA, sources close to Lohan tells RadarOnline.com, "she will most likely be out in the next 10 days."