Exclusive
EXCLUSIVE INTERVIEW: Lindsay Won't Make 'Dent' On Issues If Released From Rehab Early, Says Shrink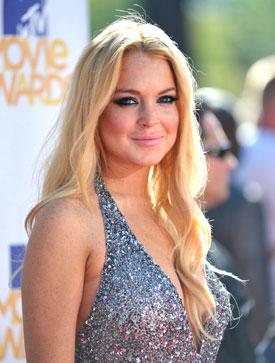 With Lindsay Lohan's release from rehab looming, Dr. Charles Sophy, board certified psychiatrist in family practice, adult psychiatry, child and adolescent psychiatry has some candid advice for the troubled star.
"Lindsay needs to make peace with all members of her family, including her father," Dr. Sophy told RadarOnline.com.
"Her mother obviously loves her daughter tremendously. Dina appears to have good thoughts and ideas about Lindsay, and good intentions with her daughter. Those thoughts needs to be handled appropriately.
Article continues below advertisement
"But I would definitely recommend that the entire family work through their issues together, so they can move forward in love and hopefully in a positive direction."
Dr. Sophy has never treated any member of the Lohan family.
However, he is well credentialed: the doctor was Paris Hilton's psychiatrist while she was incarcerated at Lynwood.
Lohan was sentenced to 90 days in rehabilitation, but as RadarOnline.com reported last week, the troubled starlet is poised to gett out much earlier.
Dr. Sophy is troubled by her brief stint in rehab: "It doesn't seem like it's sufficient time to really make a dent with issues that Lindsay is dealing with.
"However, good inroads can begin to be made, and hopefully outpatient care will be part of Lindsay's plan so that she can continue to deal with problems she is facing."
As for what Lohan's life should look like after being released from rehab, Dr. Sophy said Lohan must be involved actively in a 12 step program with an appropriate sponsor.
Article continues below advertisement