Exclusive
EXCLUSIVE INTERVIEW: Prosecutor: Lindsay Lohan Likely To Be Released Early From Rehab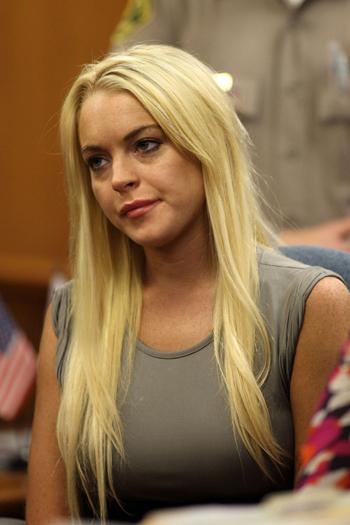 Lindsay Lohan is likely to be released early from court-ordered rehab, RadarOnline.com is reporting exclusively.
Danette Meyers, the prosecutor in Lindsay's case, told RadarOnline.com that Lindsay most likely will be free before spending her entire 90 day sentence in rehab at UCLA Medical Center.
"My understanding from conversations with Shawn Chapman Holley is that Miss Lohan could be released early from the treatment facility," Meyers told RadarOnline.com exclusively. "It is looking as if that is what the health care professionals are going to recommend.
Article continues below advertisement
"How much earlier she could be released I'm unsure of at this point.
"I will follow what the health care professional advise. That could involve follow up treatment for Miss Lohan, however, it is my understanding that it is looking like the health care professionals will be recommending that she be released earlier than the 90 days Judge Revel previously ordered."
Judge Marsha Revel sentenced Lindsay to jail and rehab but recently recused herself from the case.
MORE ON:
Judge Marsha Revel
Lindsay's attorney Shawn Chapman Holley told RadarOnline.com on Wednesday that the actress looks healthy and can't wait to return to work.
Holley told RadarOnline.com: "Ms. Lohan looks very good. She looks healthy. My client is looking forward to returning to work on her many creative endeavors upon her release from the treatment facility."