Exclusive
EXCLUSIVE: Key Witness In Mel Gibson Assault Case Dies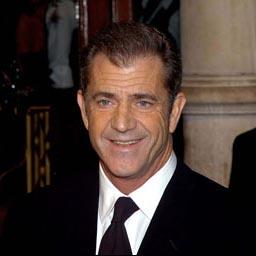 Mel Gibson has been spared the eyewitness testimony of the babysitter who saw his rage first-hand — the same woman who the bigoted actor labeled a "wetback" — because she has passed away, RadarOnline.com has learned.
The woman had been battling stage four cancer for some time, but lost her fight at the weekend, we're told.
As RadarOnline.com was first to reveal, the unnamed babysitter was an eyewitness to actor Mel's rage before the alleged rampage at his Malibu mansion on January 6.
Article continues below advertisement
While Mel's former love Oksana Grigorieva attended a basketball game for her 12-year-old son Sascha, in the hours before the brutal blow-out, the Braveheart star became enraged that his lover had left their infant daughter Lucia at home with the nanny.
As RadarOnline.com reported, she witnessed Mel storming around the house, slamming doors and growing furious.
The nanny was so frightened that she took Lucia and hid in a bedroom, according to Oksana's statements to law enforcement authorities.
According to Oksana, the babysitter said Mel was screaming to someone on the phone, "I want to expletive destroy you."
Despite the testimony from Oksana, the woman never provided a statement direct to law enforcement investigators before she died, nor did she write a declaration in support of Oksana.
While she was considered a potentially strong witness, notably, the woman left Mel's Malibu mansion before he allegedly punched Oksana twice in the face as she held their infant daughter, leaving her with two broken veneers and a concussion.
MORE ON:
Oksana Grigorieva
Article continues below advertisement
She also became a target of the foulmouthed actor, when he has been caught on one of the now infamous recordings, referring to her as a "wetback".
Mel implied he was going to report the staffer to immigration authorities, saying: "I will fire (name omitted) if she's at your house. I will make it known and fire her. I'll report her to the f*cking people that take f *cking money from the wetbacks, ok?"