Exclusive
EXCLUSIVE INTERVIEW: Fantasia's Dad: 'My Daughter Needs Time'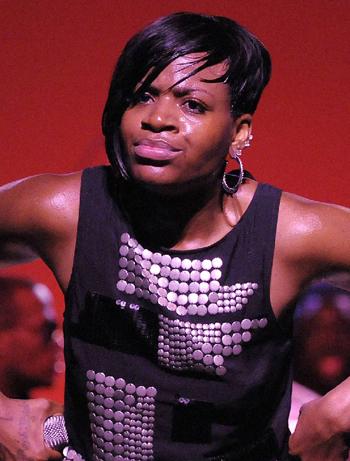 Fantasia Barrino's father Joseph Barrino tells RadarOnline.com in an exclusive interview that the singer needs time but is a strong girl who will pull through with God's help. He also added that the singer is once again taking care of her 9-year-old daughter.
The former American Idol winner has just returned home after she tried to take her own life. Her messy relationship with married boyfriend Antwaun Cook left the singer devastated and as RadarOnline.com reported he attempted to break up with her shortly before the suicide attempt.
Article continues below advertisement
Now Fantasia's concerned father reveals to RadarOnline.com that she is gaining great comfort from being reunited with her 9-year-old daughter, Zion.
POLICE REPORT: Read The Details Here
The popular singer won over millions of television viewerss when she explained her story on Idol about how she became pregnant a 16 and was in an abusive relationship.
Joseph Barrino told RadarOnline.com on Thursday: "Zion was staying with both myself and her grandmother but she is back with Fantasia now.
"She is getting a lot of comfort with being with her daughter and the doctors have told her just to rest.
"My daughter just needs time – she is a strong girl and with God's help she will be okay."
Joseph also revealed that Fantasia is back staying at her own home and has been receiving support from family and friends.
He added: "Fantasia was pleased with all the messages of support from her fans but just now she just needs to rest and bring everything back together.
Article continues below advertisement
"This has been a difficult time but she will pull through."
A North Carolina police report revealed that Barrino attempted to commit suicide and suffered "possible internal injuries" after "ingesting medication" at her home in Glynwoor Lakes on Monday night.
Police sources and sources close to the investigation say Barrino was found in a closet and was taken to Mercy South Hospital at Carolinas Medical Center in Pineville.
The police report was classified as "801- suicide"
Brian Dickens, who is Barrino's manager, notified CMPD that something was wrong with her, the police report stated.
According to the North Carolina police report the incident is still under investigation