EXCLUSIVE: Ice Cold Between Tiger & Elin At Courthouse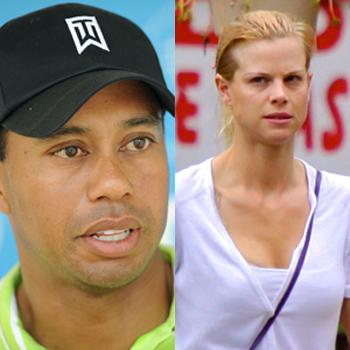 It was ice cold between Tiger Woods and Elin Nordegren at the courthouse as the couple finalized their divorce on Monday.
"Tiger was sitting down when Elin walked in the room," a source told RadarOnline.com. "Publicly they didn't say a word to each other."
"They didn't even look at each other."
At approximately 3 p.m. ET Elin was heading back to her Orlando-area home. She was subdued after the divorce was finalized in Bay County Circuit Court in Panama City, Florida.
Article continues below advertisement
The couple lives in Orange County. In Florida a couple is allowed to file for divorce outside of the county where they reside.
Tiger and Elin married October 5, 2004. The divorce petition says the marriage is "irretrievably broken."
The divorce papers reveal that Tiger and Elin reached a settlement on July 3 and 4th. The Martial Settlement Agreement they signed also includes a parenting plan.
Elin also asked for her maiden name to be restored.