Meeting To Determine Lindsay Lohan's Rehab Release Ends... Without Decision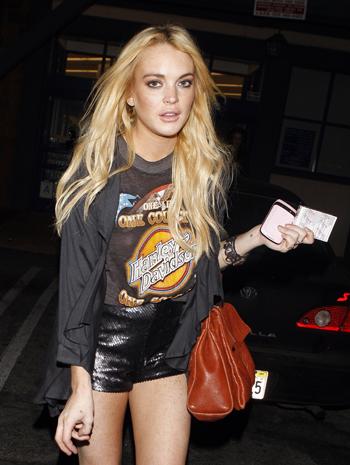 UPDATE: According to Lindsay Lohan's lawyer, Shawn Chapman Holley, no decision has been made about the troubled actress' release from UCLA.
Lindsay Lohan's imminent release from rehabilitation could be secured within hours, RadarOnline.com is reporting.
RadarOnline.com has confirmed the actress' doctors at the UCLA drug rehabilitation facility have tendered their medical report to the court and its contents is to be discussed at a meeting between the District Attorney and her high-powered lawyer at 4pm PT.
Article continues below advertisement
Lohan's attorney Shawn Chapman Holley walked into Judge Elden Fox's courtroom at 3.30pm PT, in preparation for the hearing.
Lohan was admitted to the UCLA earlier this month after being released from jail, as part of her 90-day sentence for breaching the terms of her 2007 probation order.
We're at Beverly Hills courthouse for this developing story and will be posting updates as they break.
UPDATE: Deputy D.A. Danette Meyers and Chapman Holley just went into Judge Fox's chambers.