AUDIO: Dr. Laura Schlessinger Apologizes For Use Of The N-Word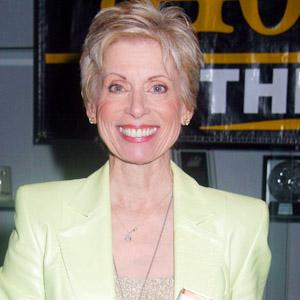 Dr. Laura Schlessinger apologized for using the N-word this week, RadarOnline.com has learned, after the veteran broadcaster Tuesday -- three times -- nonchalantly uttered the racial epithet on her radio show.
The exchange began when a listener, talking about her experiences as a black woman and the perceived slights she experiences in her life, directly asked Schlessinger if it was alright to use the N-word.
Article continues below advertisement
EXCLUSIVE: The Real Reason Behind 'Bachelorette' Break-up
"Black guys use it all the time," Schlessinger said. "Turn on HBO, listen to a black comic, and all you hear is n-----r, n-----r, n-----r. I don't get it. If anybody without enough melanin says it, it's a horrible thing. But when black people say it, is affectionate -- it's very confusing."
On Wednesday, Schlessinger opened her show with an apology.
VIDEO: Did Naomi Lie? Mia Farrow Disputes Supermodel's Testimony In 'Blood Diamond' Trial
"I articulated the N-word all the way out -- more than one time," Schlessinger said. "And that was wrong. I'll say it again -- that was wrong.
"I ended up, I'm sure, with many of you losing the point I was trying to make, because you were shocked by the fact that I said the word," she continued. "I, myself, realized I had made a horrible mistake, and was so upset I could not finish the show. I pulled myself off the air at the end of the hour. I had to finish the hour, because 20 minutes of dead air doesn't work. I am very sorry. And it just won't happen again."