VIDEO: Jesse James' Ex-Wife Wants To Talk "Mom-To-Mom" With Sandra Bullock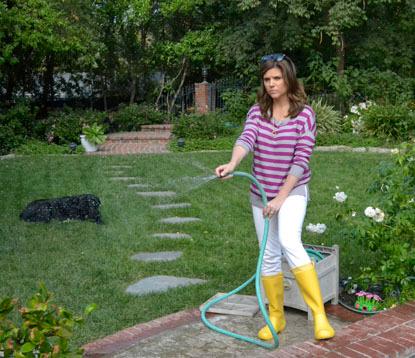 A tearful Janine Lindemulder reached out to Jesse James' third ex-wife, Sandra Bullock, on Tuesday after losing her fight to keep her daughter Sunny from moving to Texas.
VIDEO: Janine Lindemulder Reaches Out To Sandra Bullock When As She Leaves Court
Lindemulder admitted that the court's decision had hurt her but that she believed the Oscar winner would look after her daughter once Sunny moves mere miles away from the star.
Article continues below advertisement
As she left the court following the emotional custody hearing, Lindemulder begged for the A-list actress to communicate better with her.
COURT VICTORY: Jesse James Allowed To Move Daughter To Texas
"A little more communication would be nice. Talking mom-to-mom about what is going on, what she is doing, just keeping me in the loop," she told RadarOnline.com.
"This has not happened over the past year."
The former porn star admitted that both James and Bullock loved her daughter and that Sunny was looking forward to moving. However, she did not believe that her relationship with James would improve after today's decision.
"No, I don't think it will get better. It will never be better.
Adding, "I will absolutely move to Texas if it means being close to my daughter."
RadarOnline.com reported that Commissioner Thomas Schulte ruled on Tuesday that both parents will have joint legal custody of the six-year-old but that it was in the child's best interest for her to go with her dad to live in Austin.
Lindemulder said that she will not take up the Commissioner's offer for her to have Sunny over the summer before starting school in August because it would be too painful to break that bond once she moves to Texas.
Before reading out today's decision, Commissioner Schulte said that although he believes both parents love Sunny, he did not find much evidence to support their numerous allegations against one another.