Exclusive
VIDEO INTERVIEWS: Angelina Jolie, Will Ferrell And Other Stars Wow Fans At Comic Con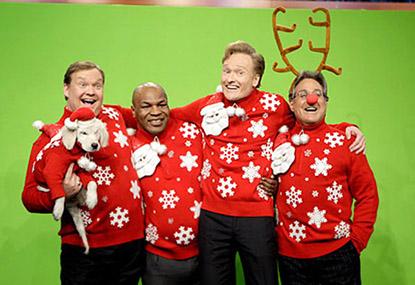 Hollywood's A-List stars were out in full force on Thursday at the opening day of the Comic Con 2010 convention in San Diego and RadarOnline.com was there for all the action.
"My style got meaner and harder and darker," Angelina Jolie said about her character in Salt, her new spy thriller that opens on Friday, July 23.
"I think these stunts and this movie is a better action movie than ones I've done," she said at the panel, looking stunning in a Versace jacket and blouse, a skirt by Dolce and heels by Ferragamo.
Article continues below advertisement
The mother of six raved about her intense role. "It wasn't as much fun and pretty, and that made it I think better," she said.
VIDEO: Angelina Jolie On Her Injury On Salt Set At Comic Con
Will Ferrell, decked out in full blue makeup and costume, in honor of his inter-galatic character in the animated Megamind joined co-stars Tina Fey and Jonah Hill to promote the film, but the movie's big star, Brad Pitt, who was a no show - staying home to watch the kids since mom Angelina was working at Comic Con.
MORE ON:
Michelle Rodriguez
Tina and Will joked about each other's most memorable acting experiences. Tina said Will's was "In a high school production of Our Town. He pissed himself." While Will said Tina's was when she "went to that Ferrari dealership and said I'll take the red one."
Pauly Shore was in the huge convention hall promoting his new DVD Adopted, where he spoofs Madonna and Angelina Jolie for their foreign adoptions. "Yes, I did film it in Africa," Pauly told RadarOnline.com about the movie. A huge ham for the crowd, Pauley worked it for RadarOnline.com - even locating a Michael Jackson look-a-like at Comic Con.
Check out our video to see Machete star Michelle Rodriguez working at a taco truck and to see more stars and the wacky costumes at Comic Con.
Comic Con runs through Sunday, July 25 in San Diego.