PHOTOS: Sexy Stars Who Have Played Spies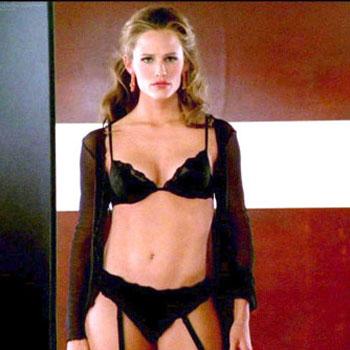 The recent arrests of Russian spies living for years in the U.S. seemed like something out of a Hollywood movie. And, in fact, Hollywood has long been fascinated with spies. Spies have ruled the big and small screens for years, with leading ladies stepping into lethal stilettos as they kick the butts of bad guys all of the world and RadarOnline.com has an eye-opening gallery of some of Hollywood's sexiest spies.
Article continues below advertisement
The Charlie's Angels movies showcased the bodacious bodies of Cameron Diaz, Drew Barrymore and villain Demi Moore as they fought on screen while still looking hot. Beyonce, Heather Graham and Elizabeth Hurley all were sexy spies along with Mike Meyers in the Austin Powers movies with the funkiest costumes ever for spies.
Jennifer Garner shot to fame as Sydney Bristow in the hit television show Alias and Julia Roberts played a duplicitous spy alongside steamy Clive Owens. Charlize Theron rocked the futuristic black leather as Aeon Flux on the big screen.
Check them all out at their undercover best, in our gallery.