Exclusive
EXCLUSIVE VIDEO INTERVIEW: Gloria Allred Weighs In On Mel Gibson Scandal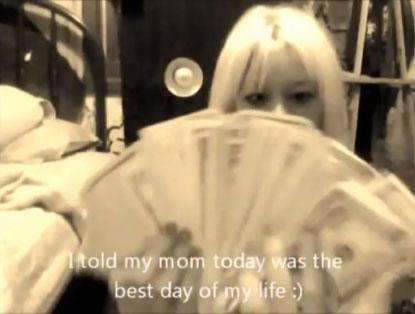 Michael Jackson got the Gloria Allred treatment, but Mel Gibson has been spared - so far.
The disgraced actor/director is accused of punching his former lover, Oksana Grigorieva, twice in the face, knocking her teeth loose, as she held their eight-month-old daughter, Lucia.
The trailblazing attorney sat down with RadarOnline.com for an exclusive interview, revealing why she hasn't filed a complaint with the Los Angeles County Department of Children and Family Services, much like she did when she begged authorities in Santa Barbara County to investigate Jackson further.
Article continues below advertisement
"The Family Law Court has already assumed jurisdiction," Allred told RadarOnline.com's legal editor Jen Heger.
"In other words, there is a custody case pending before the Court, and the Court will take allegations of violence and abuse into account in deciding custody and visitation issues. Secondly, there is a criminal investigation pending.
"The L.A. County Sheriff's Department is reviewing the allegation. They may refer it to the District Attorney for prosecution and I certainly think there is sufficient evidence for the District Attorney to consider prosecuting Mr. Gibson."
After watching media coverage of the Berlin event with Jackson, when he dangled a baby over a balcony at his hotel, Allred wrote a letter to California's Child Protective Services, asking for an investigation into the safety of Jackson's children.
She repeated the claims when Jackson admitted sharing his bed with children.
Said Allred, "This is different from the Michael Jackson situation. When I filed complaints with Child Protective Services, asking for an investigation, it was after Michael Jackson admitted on tape in an interview to sleeping in his bed with young children unrelated to him.
Article continues below advertisement
"At the point I filed the complaint, there was no criminal investigation or any other civil action that was pending in reference to that
allegation."
EXCLUSIVE PHOTOS: See The First Photos of Mel and Oksana In a Passionate Embrace On The Beach
Sources close to the situation tell us child services won't be getting involved because Oksana sought the restraining order.
"Officials look at that as protecting the child, and at this point, they won't be getting involved," said one source, with knowledge of the situation.