Exclusive
EXCLUSIVE VIDEO AND PHOTOS: Todd Bridges, Anna Gray And Friends Attend Gary Coleman's Memorial; Tears Shed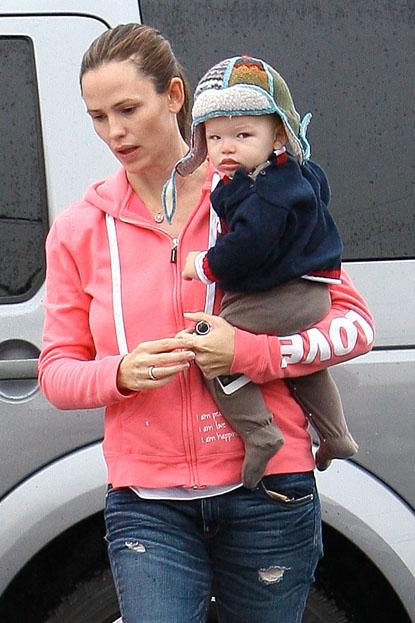 A memorial was held Monday afternoon at Il Cielo restaurant in Beverly Hills for Diff'rent Strokes star Gary Coleman where friends gathered to remember him as a kind, generous man with a giant spirit.
RadarOnline.com was there and has exclusive photos, video and details of the bittersweet event attended by approximately 25 people.
Todd Bridges was at the lunchtime event along with Gary's former agent Robert Malcolm, the executor of his estate Anna Gray, his lawyer Randy Kester, former manager Dion Mial and several producers who worked with Gary and friends whose lives were profoundly touched by the star who died at age 42 on May 28.
Article continues below advertisement
Noticeably absent and not invited was Gary's ex-wife Shannon Price, who posed for photos with the actor in the hospital on his deathbed while he was on life support and later profited from the sale of those pictures.
"Her actions both after the accident and in the days following; taking him off life support so quickly, selling his trains, taking photos when he died," former business partner Barry Greenberg told RadarOnline.com's Amber Goodhand of his take on Price.
"I think those were all very strange actions."
When one person at the event called Gary a "little guy," Gray spoke up and said, "No, he's the biggest man in the world."
That sentiment ran throughout the afternoon.
"This is a special day where the people who helped him or were his friends, can gather and discuss the good times in his life," Malcolm told RadarOnline.com.
The event started at approximately noon PT and lasted two hours. Guests feasted on calamari, eggplant, pesto pasta, salmon, chicken, mini sliders, chocolate covered strawberries, cream puffs and more.
Article continues below advertisement
A woman in attendance said her name was Tree Windsong and she was blind. She said she met Gary when she called into a Tucson, Arizona radio show that was running a "win a date with Gary Coleman" show. Windsong won and went out with Gary, leading to a friendship that lasted years.
EXCLUSIVE VIDEO INTERVIEW: Family Of Gary Coleman's Ex-Wife Wants To Take His Ashes On Whistlestop Train Tour
One friend of Gary's talked about his fear of grass because of the germs he believed it harbored and recalled carrying him across her lawn so he could attend her birthday party.
At one point in his life Gary worked as a security guard. A producer who encountered him during this time pitched a project to Gary that would involve Emmanuel Lewis. The two diminutive stars met but things quickly turned contentious.
Gary one-upped his fellow celebrity by saying something he rarely got to utter: "I'm a foot taller than you!"
The story drew laughs throughout the room.
"I can't say that I was shocked," Greenberg said of Gary's death. "I know that he had all kinds of problems in life, all kinds of trouble, both medically and personally and it's just very sad."
Article continues below advertisement
Gray was still visibly grieving after the memorial telling RadarOnline.com, "I'm not ready to comment, guys. Thank you for the interest."
EXCLUSIVE DOCUMENTS: Gary Coleman Secretly Took Out Restraining Order Against Ex-Wife Months Before Death
More laughs were had when Gary's former attorney, Randy Kester told RadarOnline.com one of his fondest memories of the actor.
"He had his pants tucked into his boots and I said, 'Why do you have pants tucked into your boots?' He said, 'Well, don't you think it makes me look taller?'"