Exclusive
EXCLUSIVE INTERVIEW: Michael Lohan "Trivializing His Repeated Violence Toward Women" Says Kate Major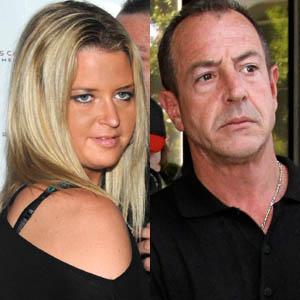 Kate Major has lashed out at her ex-fiancé Michael Lohan, telling RadarOnline.com it's "disappointing and disturbing" that he is making light of his alleged violence against her.
"Michael Lohan has chosen to trivialize his repeated violence toward women by again telling lies to the media," the one-time gal pal of Jon Gosselin told RadarOnline.com.
PHOTO: Lindsay Lohan – See The New Mug Shot
"While I had tried to take the high road and stay silent about such a personal matter and allow law enforcement to deal it, I simply cannot stand by any longer and watch a man I once considered to be the love of my life slander me.
Article continues below advertisement
Michael, 50, has adamantly denied physically harming Kate, 27, and fought back with damaging accusations against her – prompting Kate to file for a restraining order Wednesday morning.
"It is disappointing and disturbing," Kate told RadarOnline.com.
According to the police report, Michael pushed Kate over a chair and kicked her in the face once she was down. Kate says that resulted in a trip to the hospital.
Article continues below advertisement
As RadarOnline.com previously revealed Michael was charged with 2nd degree harassment for the alleged incident on Monday, July 19 with Kate.
Michael will be formally arraigned on August 18. At that time, he is expected to enter a plea to the charge.
It's not the first battery claim the Lohan patriarch has faced.
His ex, Erin Muller, claimed he physically abused her at least 12 times during the last two years, including once when he "kicked her in the vagina".
A judge eventually dismissed the case and all charges against Lohan were dropped.