Michael Lohan Officially Charged With Harassing Ex-Fiancee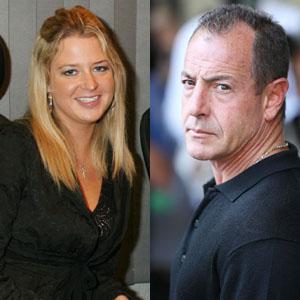 Another Lohan is on the wrong side of the law.
Lindsay's father Michael has now been charged with 2nd degree harassment for reportedly attacking his fiancée, Kate Major, RadarOnline.com has learned.
PHOTO: See Lindsay's New Mug Shot
Lohan was charged by the Southhampton Police Department, and will be formally arraigned on August 18. At that time, he's expected to enter a plea to the charge.
On Wednesday, Lohan denied Kate's abuse claims to RadarOnline.com, saying while they did have an argument before he left for L.A., he never laid a hand on her.
Article continues below advertisement
As RadarOnline.com reported, Major, 27, has filed a restraining order against Lohan and it was granted. She claims Lohan shoved her and kicked her in the face while she was down.
The couple was set to be married at the end of the year at Oheaka Castle in New York.