Exclusive
EXCLUSIVE: Another Bachelorette Contestant Did It For Fame Not Love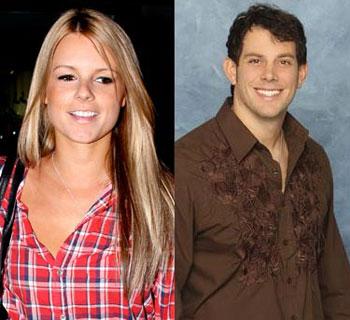 RadarOnline.com has learned yet another contestant who tried to win over The Bachelorette's Ali Fedotowsky was more into fame than Fedotowsky. Ty Brown, the aspiring musician from Nashville, managed to make it to the top five until Ali sent him packing from the hit television show.
"I'm not going for the girl. I'm doing it for my music career and other opportunities," Ty told friends before leaving for his stint on the ABC show. He went on to say, "I think this is the only opportunity for me to get my name out there."
Article continues below advertisement
EXCLUSIVE INTERVIEW: "Vienna Had Sex With Me While Dating Jake" Claims Ex-Boyfriend
The soft-spoken southern boy and wannabe musician stayed long enough to serenade Ali with his one-hit wonder "Living in the Moment."
"He went into it knowing he'd write a song for Ali, but he's not a songwriter," said RadarOnline.com's source.
But the 31-year-old former medical device salesman quit his job the day before he hopped on a plane to shoot the show and chase the Hollywood dream. Now the Bachelorette ballad is being sold on iTunes.
Friends close to the newly-minted reality star were shocked by Ty's behavior following his new-found fame.
"He's got the good southern gentleman reputation, but that's not who he is now. Hollywood has changed him," a friend said.
"He flat out told us, 'This is the only way I'm going to experience the entertainment business. I'm going to have to play the game."
HOT PHOTOS: Bachelor Girl Rozlyn Papa's Sexy Photo Shoot
Article continues below advertisement
Friends now refer to him as "celebri-TY" -- for obvious reasons.
When warned about chances of bad publicity surrounding reality TV, he said, "Any publicity is good publicity," according to the source.
But Ty tells RadarOnline.com a different story-that love was in air.
Former Bachelorette Stars Talking About Secret Double Wedding
"I went there completely for Ali," he said. "I gave it 150 percent. She's a great girl. At the end of the day we weren't right for each other, but I was open to falling in love."
Ty insists that all his friends know that he's been playing music since he was 17 and even admitted to Ali that it was his passion.
"I didn't promote my music on the show. There were three other guys that played music. I sang one tune.
Bachelor Party Reunion Ended In Bar Brawl and Car Crash
"The show did give me an opportunity and when I got back I didn't have a job and I decided I was going to give this music thing a go," he added. "I've been doing it for years, I just hadn't given it my all. I'm going to see what happens and I'm excited about that."