Exclusive
EXCLUSIVE INTERVIEW: "Vienna Had Sex With Me While Dating Jake" Claims Ex-Boyfriend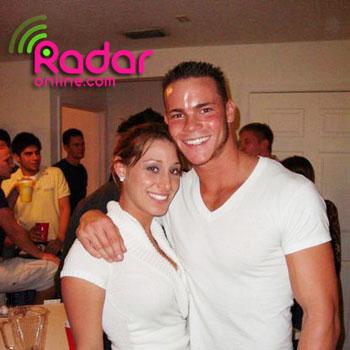 Bachelor Jake Pavelka and Vienna Girardi were only engaged for a brief six months, but that was plenty of time for the one-time Hooters girl to cheat on her fiance with her ex-boyfriend -- and RadarOnline.com has all the exclusive details of the affair.
Lee Smith tells RadarOnline.com in an exclusive interview that he rekindled his physical relationship with Vienna just 10 days before she announced her infamous breakup from Jake. Lee says he hooked up with Vienna when she visited her hometown in Florida because of her sick dog.
Article continues below advertisement
"We were in my truck hooking up, her shirt was off and Jake just kept calling over and over again," Lee told RadarOnline.com in an exclusive interview. Smith and Vienna had an on-again, off-again romance for the last four years. He told us that as they were fooling around in his truck, "she said, 'I can't just ignore his calls or he'll freak out and call every minute.'"
According to Lee, he drove Vienna back to her car and that's when she finally took Jake's call and came up with an excuse.
"She's an amazing liar. She picked up the phone and started yawning and pretending she was sleeping," Lee said.
The return to a physical relationship was not that surprising because Vienna started calling Lee just one month after her engagement to Jake.
"At first, it was just once a week and she would tell me she missed me," Lee told RadarOnline.com. "But then, she started asking me to break up with my girlfriend because she couldn't imagine me having sex with another woman and she explained that she and Jake weren't physically intimate."
Article continues below advertisement
"She told me, 'I couldn't see myself having a child with anyone but you. And then I asked her how she could tell me this while she was engaged to someone else. And she told me, 'It's not going to work out. We don't even have sex anymore.'"
The relationship progressed and by the end of May the ex's phone calls became sexual.
"It happened when Jake was out of town and we had phone sex three nights in a row." Lee said. "It was a lot of fun and I told her I wanted her to come see me for my birthday in June."
The undercover lovers were able to keep their relationship on the down low, but had a very close call one afternoon when Vienna was on an outing with Jake.
EXCLUSIVE: Vienna: I'm Still Afraid Of Jake
"I called and she answered me on speaker phone and Jake suspiciously asked, 'Who is this guy?' And Vienna came up with a quick lie that I was just a friend calling because I was concerned about her best friend's break-up."
Lee said he truly cared for Vienna and he believed her lies as much as Jake.
"She promised me she wanted our life back together," he said, "but now she has a life in L.A."