Bad Influence! Kylie Jenner's Mom Kris 'Nervous' Rumored Boyfriend Tyga Brings The 'Wrong Crowd' -- Source Calls His Friends 'Enablers'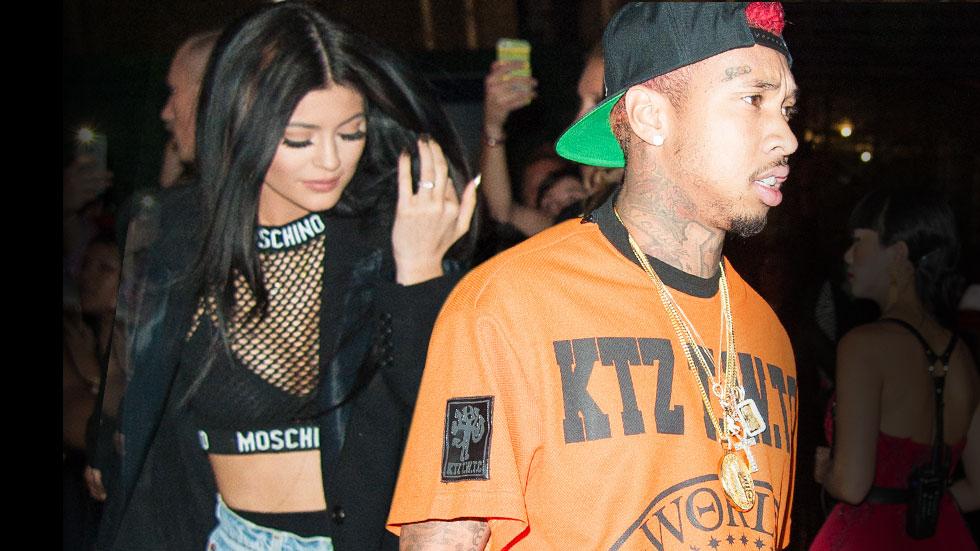 Article continues below advertisement
"A lot of Tyga's friends are enablers," the source added. "That makes her mom the most nervous. She doesn't want Kylie getting off track. Her parents know she is going to date who she wants, but they are worried he will have a negative impact on her decision-making."
Jenner has come under fire frequently in recent weeks, first for admitting that she has lip fillers to enhance her pout and later posting a Snapchat video in which she allegedly declared herself "high as f*ck."
The teen later denied these claims, sharing that she had said "good as f*ck" regarding her delicious Popeyes meal.
She tweeted: "I DID NOT say that... Sorry to disappoint everyone who thinks I'm this wild child."
But Jenner has carried on with her Tyga relationship. The high school senior was recently spotted backstage at one of his performances.
Do you think Tyga is a bad influence for Kylie? Let us know in the comments below!