Exclusive
Mama Drama! Kylie Jenner Slams Kris On Social Media & Calls Khloe 'Mother' -- What Does The Momager Think?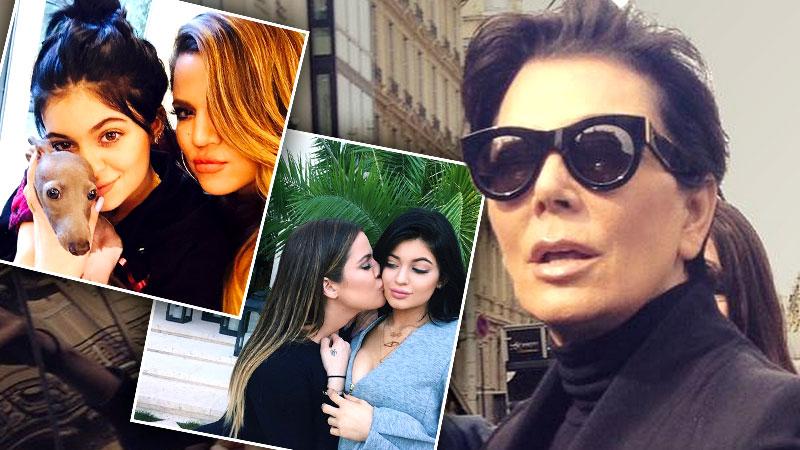 Article continues below advertisement
In a typically cryptic post on social media, Kylie posted a montage of her and sister Khloe Kardashian, along with a caption that read, "Don't forget about your first daughter when you decide to start your own family."
https://instagram.com/p/2hhn8PnGru/?taken-by=kyliejenner
"Thank you for being you & being another mother figure to me my whole life and doing the same for our nieces and nephews," Kylie added just after posting a photo of her and sister Kendall's extravagant present to momager Kris, 59, for Mother's Day.
"Kris feels that the girls present to her was just about as fabricated and generic as it could possibly be," says the source.
According to the insider, "Kendall and Kylie came up with the idea to do this because they knew that Kris would post it on her social media right away, making it look like they actually give a d**n!"
"They wanted to do something for their mom that was over the top like she is and this was the best thing that they could come up with."
https://instagram.com/p/2g27Mkm-KS/?taken-by=krisjenner
"But instead of a heartfelt message to Kris, Kylie chose to wish Khloe a Happy Mother's Day because she was more of a mom to her than Kris ever was," the source tells RadarOnline.com.
Do you think that Kylie Jenner was wrong for posting such a heartfelt message to Khloe Kardashian instead of Kris Jenner? Tell us your thoughts in the comments below.