Kylie Jenner Freezes Out Kris, Admits 'Khloe Is More Of A Mom To Me' While Momager Is 'About Being Friends'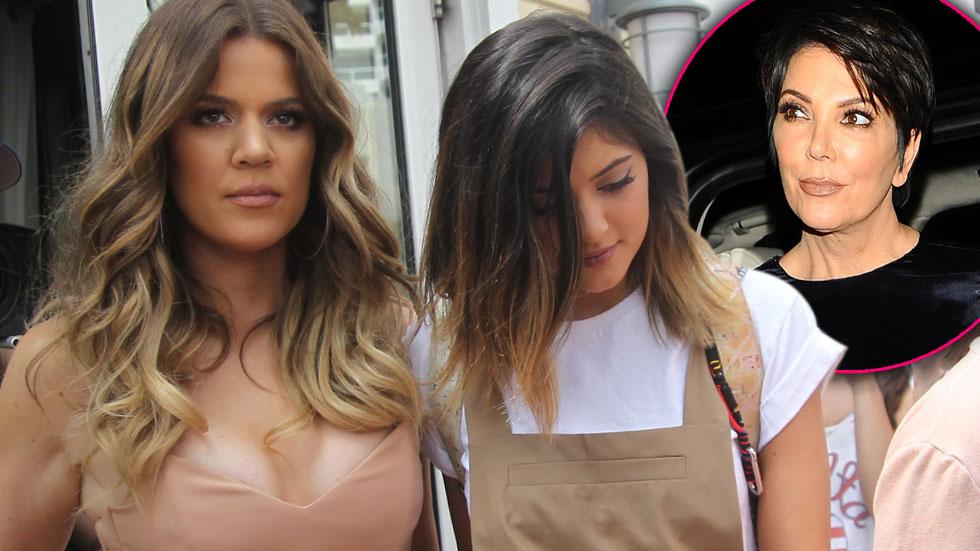 There's no doubt that Kylie Jenner and half sister Khloe Kardashian are as close as can be. But Kylie reveals that she sees Khloe as more of a parental figure than her own mother!
In a recent interview with Grazia magazine, the 17-year-old confessed, "Khloe is more of a mom to me than my mom is sometimes. My mom is all about being friends."
Khloe's maternal instinct toward her little sis isn't all that surprising, especially considering her valiant effort to defend Kylie when Amber Rose threw some shade in the teenager's direction.
Article continues below advertisement
Khloe slammed the model — who was once engaged to sister Kim's husband Kanye West — for calling Kylie "a baby" and criticizing her relationship with 25-year-old rapper Tyga.
But "momager" Kris won't go down without a fight when it comes to be the real mom in charge.
"It's been two weeks since Kylie and I have had a real true conversation and it's heartbreaking to me," Kris complained in a new clip for Keeping Up With the Kardashians.
Watch the Video on RadarOnline:
Despite Kylie's resistance, Kris manages to talk her into taking a little trip for mother-daughter bonding.
As RadarOnine.com reported, Kylie has had less and less time for her overbearing mother lately. The teen moved into her own $2.7 million bachelorette pad, and she's been spending more and more time away from her family and with Tyga.
Most recently Kylie took a little trip with sister Kendall and partied away at Coachella.