Kat Fight! Kylie Goes Weeks Without Speaking To Her Mom, Kris — Watch Their Nasty Confrontation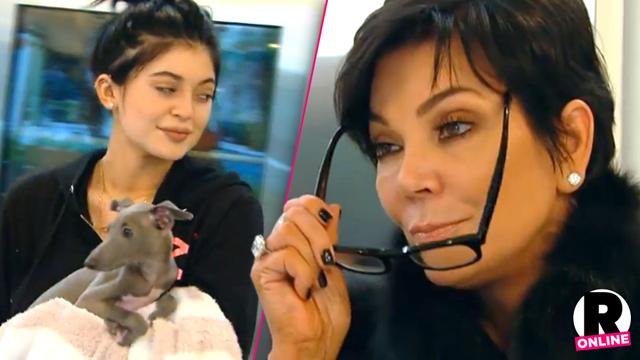 Kris Jenner is losing her little girl, Kylie — but she refuses to let her go without a fight!
"It's been two weeks since Kylie and I have had a real true conversation and it's heartbreaking to me," Kris complains in a new clip for Keeping Up With the Kardashians.
"So I want to take her someplace close so we can have a little road trip because it eliminates all the distractions so that we can get back to normal."
Article continues below advertisement
When 17-year-old Kylie snaps that she doesn't want to go, Kris pushes back.
"We can talk about all the things that you never have time to talk to me about, remember?"
"Well, I'll think about it," responds Kylie, which doesn't go over so well with Kris, 59.
"I'm your mom, and I'm telling you now that I want you to go with me to San Diego and you don't have a choice," she responds in a serious tone. "So pack your bags, and we're going to leave tomorrow. Be ready at ten."
As RadarOnine.com reported, Kylie has had less and less time for her overbearing mother lately. The teen recently moved into her own $2.7 million bachelorette pad, and she's been spending more and more time away from her family and with her older boyfriend, Tyga.
WATCH KRIS AND KYLIE'S FIGHT HERE: