Exclusive
Drop Out Diva! Kylie Jenner 'Seriously Behind' In School & Putting 'Graduation At Risk' – 'Ordered To Stop Partying'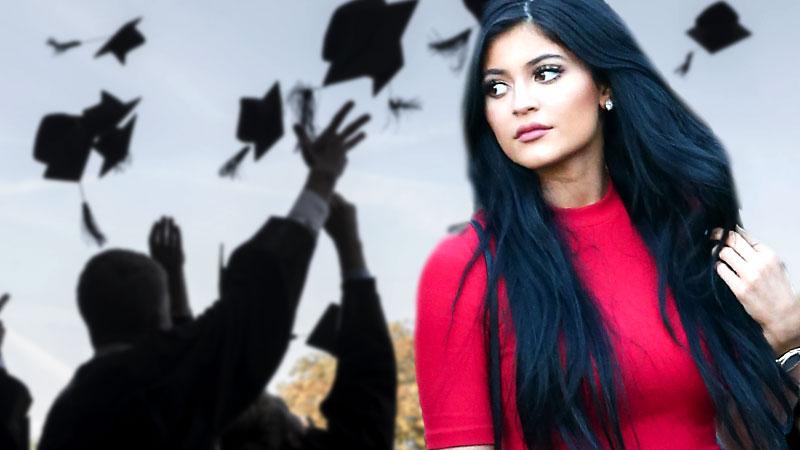 Keeping up with the Kardashians teen Kylie Jenner is in serious danger of flunking out of high-school! A source close to the family tells RadarOnline.com exclusively that her father, Bruce Jenner, has stepped in to discipline his wild child since her schedule of round-the-world partying has put a dent in her homeschooling schedule.
"Kylie is seriously behind in her school hours and if she does not catch up quickly, she will not graduate," a Kardashian family insider says.
Article continues below advertisement
Although the underage reality star is quite busy globetrotting with her 25-year-old rapper boyfriend Tyga, while remodeling her new mansion and marketing Kylie Hair Kouture, the source says that the 65-year-old family patriarch Bruce, who is quite busy himself with his transition to become a woman, "has ordered Kylie to stop her partying and hit the books."
"Bruce has had enough and he has asked the other girls to help him with the situation," the insider tells RadarOnline.com.
"He will not allow his youngest daughter to ."
As RadarOnline.com reported, while the youngest of the Kardashian clan is enrolled in a home-schooling program, "it is not schooling in the sense that she spends eight hours a day, five days a week on it," a source said. "It is more like two hours a day, if that."
"Kylie basically creates her own schedule and does online classes, but she has not been doing any schoolwork these past couple of weeks," the insider adds.
As RadarOnline.com reported, she was recently in New York City with boyfriend Tyga for the Met Ball festivities. Before that, she hit up the Coachella music festival in Indio, California, two weekends in a row. She also travelled to Europe in the past few months.
Do you think that Kylie Jenner really deserves a diploma? Sound off in the comments below.