Exclusive
Too Cool For School! Inside Kylie Jenner's Homeschool Hassle: Rebellious Teen 'Doesn't Have Time For It'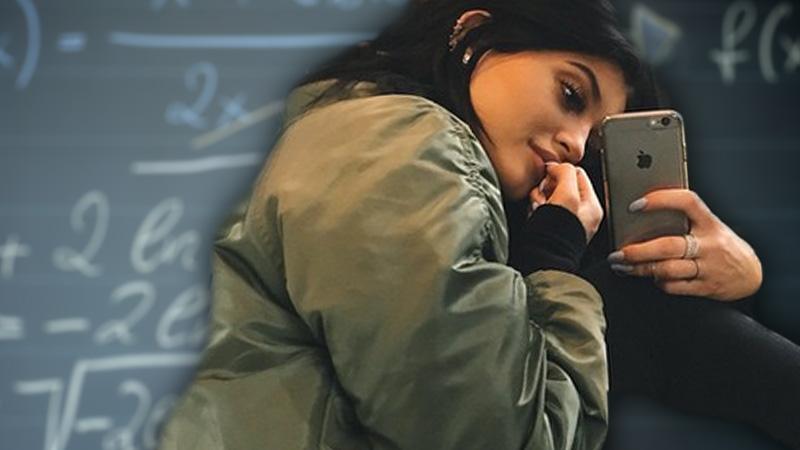 Kylie Jenner may deny reports she dropped out of high school to focus on her career, but she's hardly hitting the books, sources exclusively tell RadarOnline.com.
While the 17-year-old is enrolled in a program, "it is not schooling in the sense that she spends eight hours a day, five days a week on it," an insider explains. "It is more like two hours a day,if that."
"Kylie simply doesn't have the time for school. It's quite the hassle to her."
Article continues below advertisement
And she's not only busy partying with 25-year-old rapper boyfriend Tyga and posting provocative selfies on Instagram.
"Because of her shooting schedule for Keeping Up With the Kardashians, Kylie cannot go to school like other kids, and special arrangements had to be made to allow her to shoot the show and get an education at the same time," the insider reveals.
Though she rolls her eyes at papers and tests, the source insists the face of Kylie Hair Kouture is no dummy.
"Kylie is actually quite intelligent even though she fast-tracked high school," the source tells Radar. "She has a lot of street smarts that she learned from her older sisters."
Without college goals, she doesn't feel behind most teens.
"Most kids need to put emphasis on doing well in high school so that they can go on to good colleges, but Kylie does not need that," the source says. "She thinks she is doing just fine as it is."
Do you think Kylie should go to college? Let us know in the comments below.