High School Dropout! Troubled Kylie Jenner Quits Home School Program To 'Focus On Career'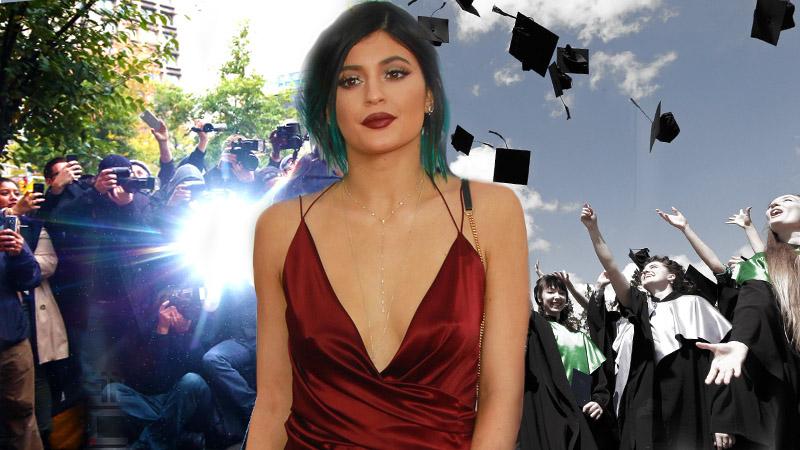 With her much older rapper boyfriend and infamous trout pout, Kylie Jenner is just too cool for high school.
The 17-year-old reality star has ditched her at-home school program, sources tell Life & Style.
"Kylie quit homeschool a few months ago," a family insider tells the magazine. "She told her mom is was getting in the way of her career, and that she wanted to focus her energies on building her personal brand and making money."
Article continues below advertisement
Though most mothers would be outraged with such an impulsive move, momager Kris Jenner allegedly didn't bat an eye.
"Kris gave in," the insider adds of the 59-year-old, who as RadarOnline.com exclusively reported, allows Kylie to have sleepovers with 25-year-old boyfriend Tyga. "She feels the girls are smart and savvy and they don't need a piece of paper to show that."
However, the rebellious teen's "bad cop" parent, dad Bruce, isn't thrilled with his daughter's shocking decision.
"He was pissed when he found out that Kylie dropped out," the source recalls. "Of course, he blames Kris!"
Kris and ex-husband Bruce have been at war over parenting bad girl Kylie, RadarOnline.com has reported. The former Olympian, 65, thinks Kris encourages her youngest daughter to post sexy selfies.
Did Kylie make a big mistake by dropping out of high school? Should Kris have stopped her? Sound off in the comments.