Exclusive
Out Of Control!! Kardashian Family Reacts To Kylie Jenner's 'I'm High' Confession Video -- Who's To Blame?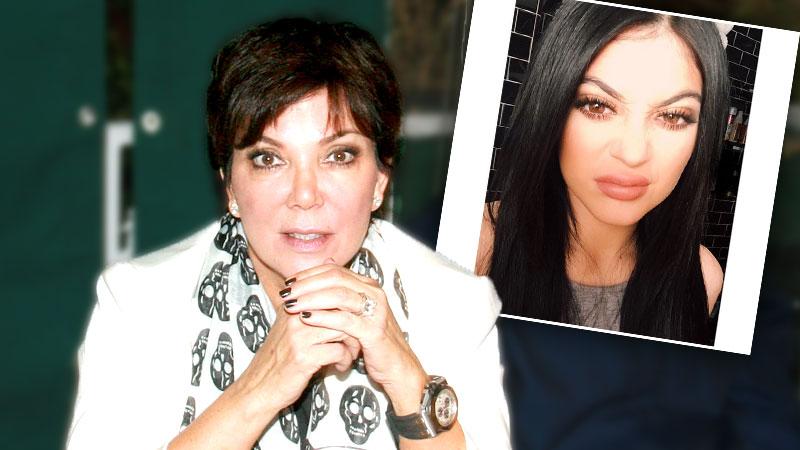 Just how far will Kylie Jenner go to create a social media scandal? The Keeping up with the Kardashians 17-year-old posted a shocking video on Snapchat Thursday claiming she was "high as f*ck!' Although the clip has since been deleted, a source very close to the Kardashian clan tells RadarOnline.com exclusively, "Kylie thinks that it is cool to broadcast such things to her fans."
"She has no restraints on her and is basically allowed to do whatever she wants," the insider says.
Article continues below advertisement
Over the past year, Jenner has gotten a lot of heat over her relationship with her much older 25-year-old boyfriend Tyga, but the source says that the bad-boy rapper is not the one to blame for her antics.
"As long as Kylie keeps bringing in the money, she will be allowed to do as she does," says the source.
"What is worse is that Khloe lets her get away with it, and that is one of the main reasons that Kylie has latched onto her and the two have become so close."
However, as RadarOnline.com previously reported, the middle Kardashian sister should be warning her sibling that substance abuse is no laughing matter.
"Khloe should know better, considering she lost a marriage to drugs," the insider adds.
"But maybe she hasn't learned her lesson from her breakup with Lamar."
Do you think that Kylie Jenner should be allowed to post whatever she wants on her social media, or should her parents edit it?
Tell us your thoughts in the comments below.