Car Crash Survivor Tracy Morgan In Tears After Hospital Team Surprises Him At Comeback Show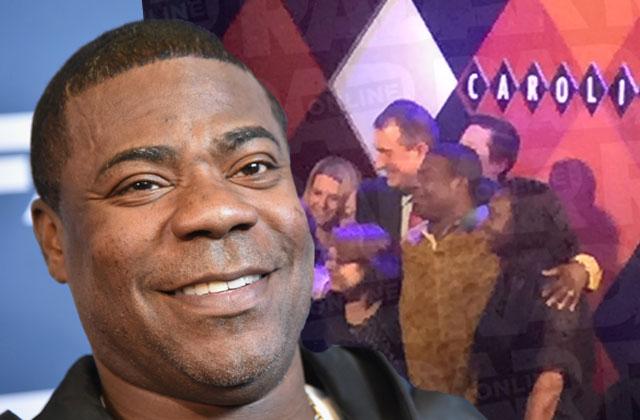 Tracy Morgan is notorious for shocking fans with his filthy sense of humor. But during his comeback show in New York City after a car crash left him close to death, the comedian was the one left speechless.
The dedicated hospital staff that brought Morgan back from the brink surprised the star by showing up to his 7:30 stand-up performance at Caroline's on Broadway Thursday night, RadarOnline.com can exclusively reveal.
Article continues below advertisement
The 30 Rock star, 47, abruptly interrupted his set when he noticed the large table of doctors and nurses from New Jersey's J.F.K. Medical Center sitting in the audience.
"These people saved my life!" he told the large audience, before cracking jokes about the caretakers who cleaned his bed pan and a no-nonsense nurse he called Jackie, who yelled at him for singing.
After he finished the 90-minute show, Morgan began sobbing as he brought his medical team to the stage and called for a round of applause.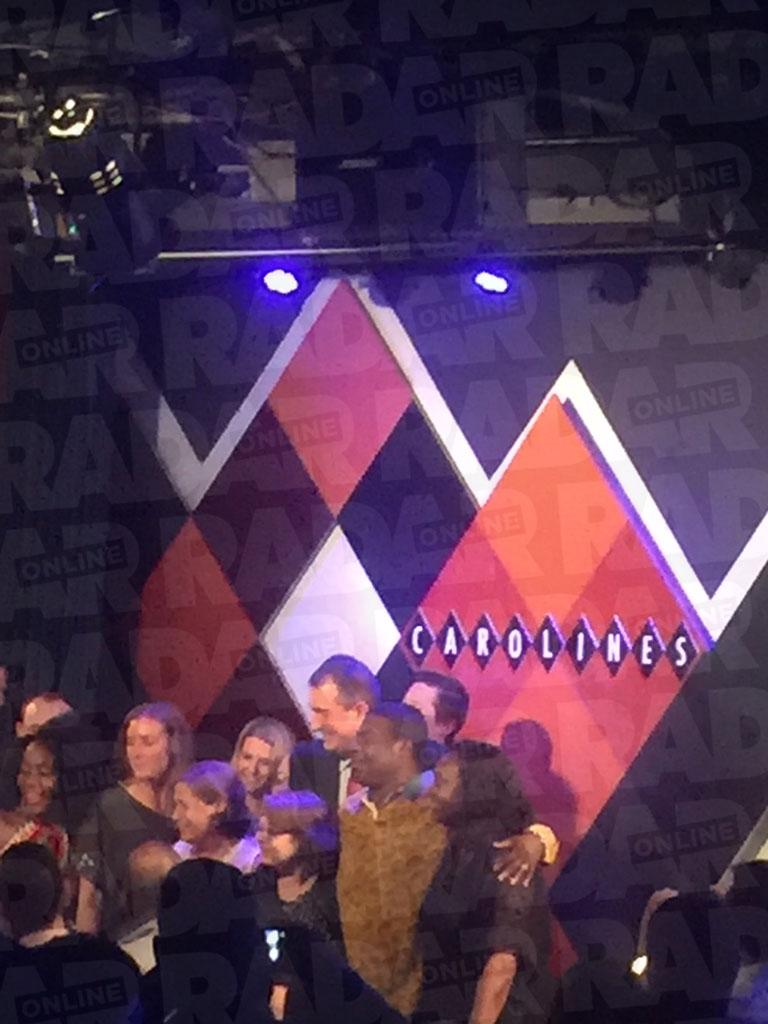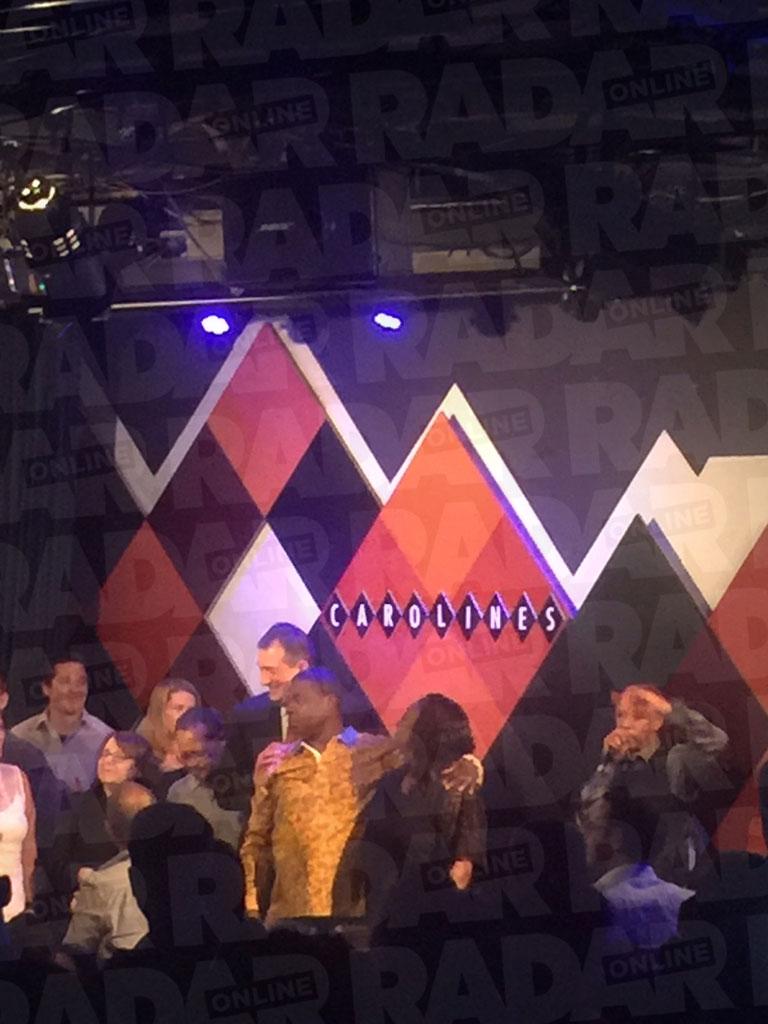 "Give it up for them!" he said, prompting the audience to erupt in cheers — and tears.
"There wasn't a dry eye in the house," an audience member tells Radar.
The newlywed father of four then hugged and chatted with every J.F.K. employee.
Morgan has good reason to be grateful. On June 7, 2014, the actor was a passenger in a minibus on the New Jersey Turnpike when a Walmart truck crashed into the vehicle, killing the actor's friend James McNair and severely injuring the others.