Broke! Desperate Tori Begs Friends For Cash As Unpaid Bills Pile Up -- Inside Her Money Crisis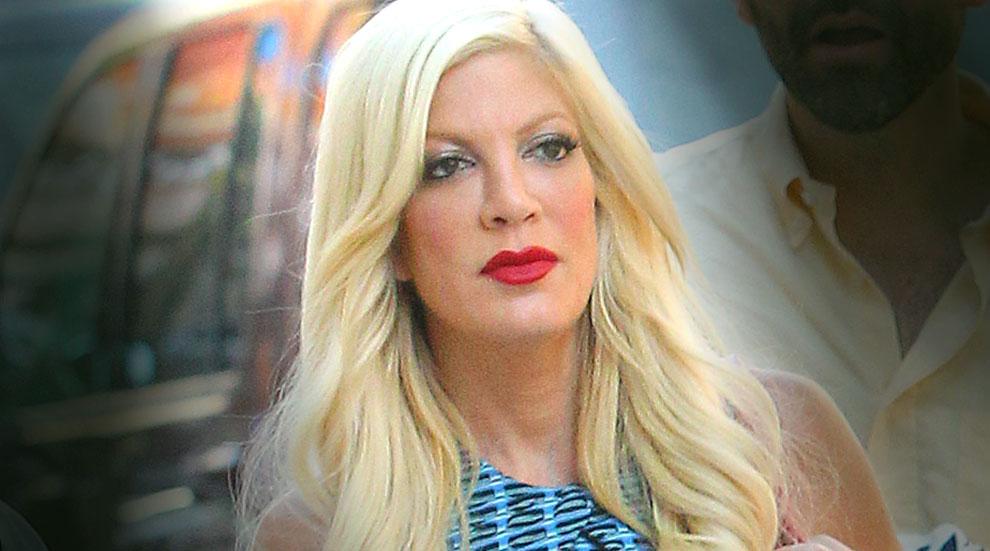 From silver spoon to charity case! Tori Spelling's financial situation has grown so dire, RadarOnline.com has learned she is struggling to pay her bills and even asking friends for cash!
The stunning turn of events has her close friends "shocked because Tori had been saying until recently that things were going very well for the family financially," an insider told Radar.
"But after Tori asked a close friend, another well known actress, for money, it really became apparent the family is in trouble."
Article continues below advertisement
Said the source, "She owes tuition payments for Liam and Stella's private schools, and is also in danger of losing possessions at a storage facility because those bills haven't been paid.
Spelling has made no secret of the fact that she has an incredible amount of memorabilia, clothing and other possessions in storage.
But "the monthly fees for the storage facility are extremely costly," the source explained. "If Tori doesn't become current with the payments, the contents will be auctioned off. The family has no savings left."
Neither Spelling nor husband Dean McDermott have any acting or reality television gigs lined up.
"Friends of the couple have suggested Tori and Dean get jobs outside of the acting world, but Tori scoffed, claiming she doesn't know how to do anything else," the source said. "With four kids to feed, Tori shouldn't rule out doing anything to earn a paycheck!"
But even though she comes from money, "Tori has said the last person she would ever ask for money, mom, Candy. The root of all their problems has always been money since Aaron died and only left Tori $1 million," the insider added.
Article continues below advertisement
Adding to the stress, Spelling says she is unable to work because of a burn on her arm, suffered after falling into a hot grill at Benihana restaurant -- which now has the reality star suing the eatery.
The financial problems recently forced the couple to move out of their rental mansion, and into smaller digs.
Hoping to save money, McDermott had friends help with the move, and rented a U-Haul truck.
"They are still living in a beautiful home," the source previously told Radar. "Just by Tori Spelling's and her father Aaron's standards, it's obviously far more limited than the past extravagant mansions that she's lived in."
Spelling first opened up about her financial issues in her last book, Spelling It Like It Is, when she wrote that she was in "serious debt" and near "financial ruin" after a string of bad real estate investments.