Money Is No Object! Tori Flaunts Pics From Daughter Hattie's Lavish 3rd Birthday Bash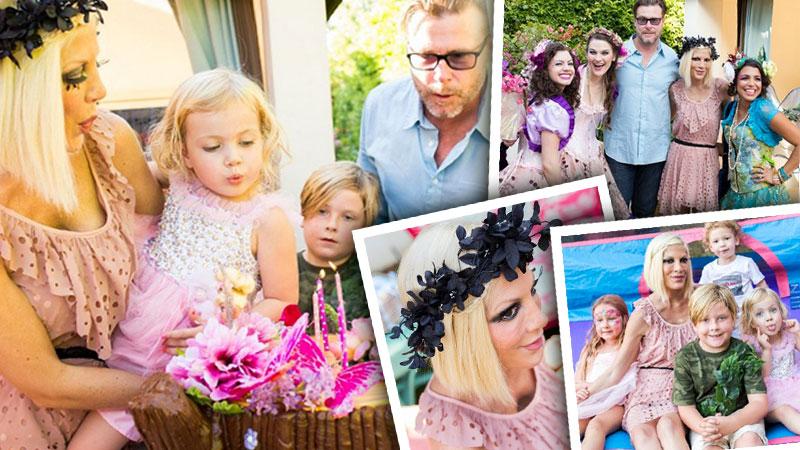 Tori Spelling continues flaunting her "open wallet" mentality when it comes to her children's birthday parties, as the reality star this week unveiled a set of new shots from her daughter Hattie's 3rd birthday bash in October on her ediTORIal blog.
Article continues below advertisement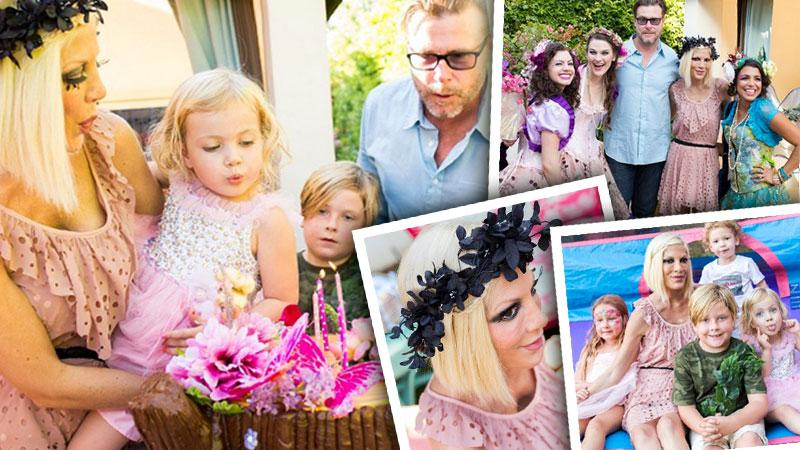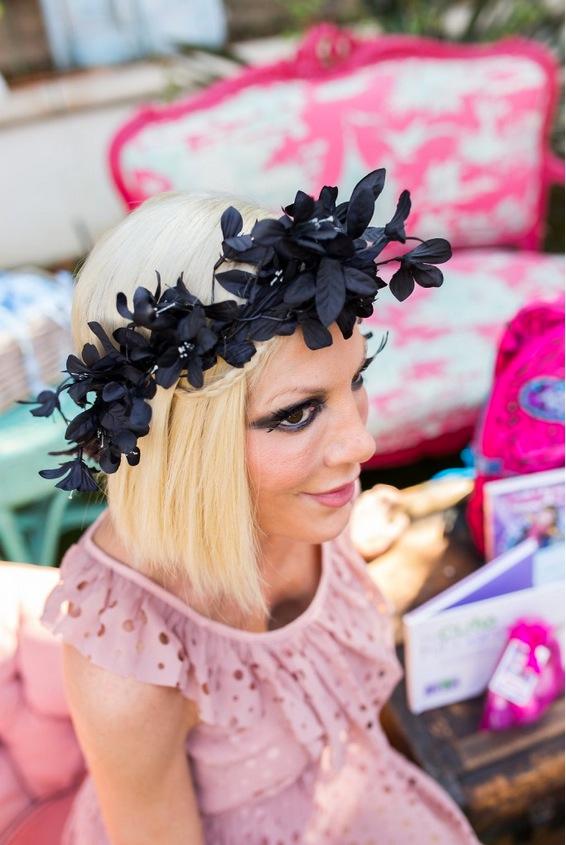 Even with criticism of her spendthrift ways from other parents — a source told us Tori's peers believe it "sends the wrong message," she proudly posted a series of shots from daughter Hattie's birthday party this past October to her blog, ediTORIal.
Article continues below advertisement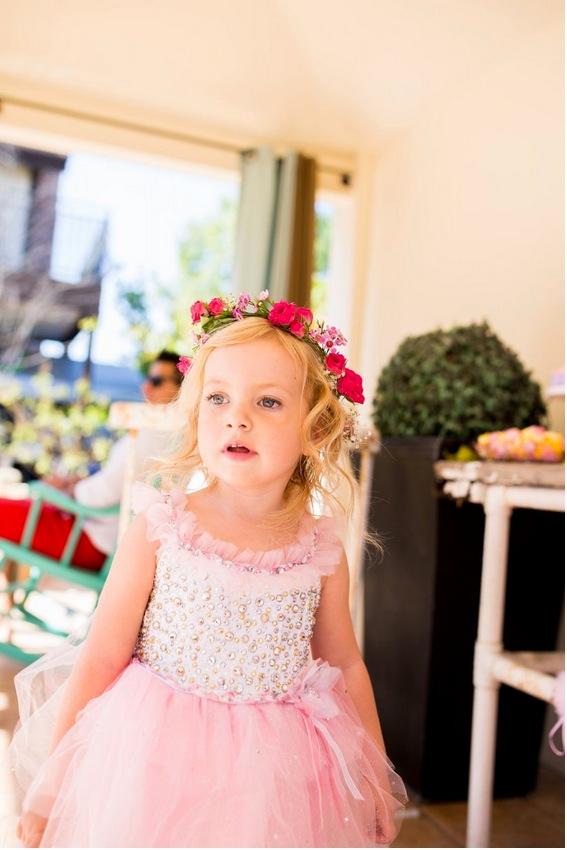 The bash, which had a "princesses and fairies" theme, included all of the extras, such as a bounce house, face painting station, tutu decoration and manicures.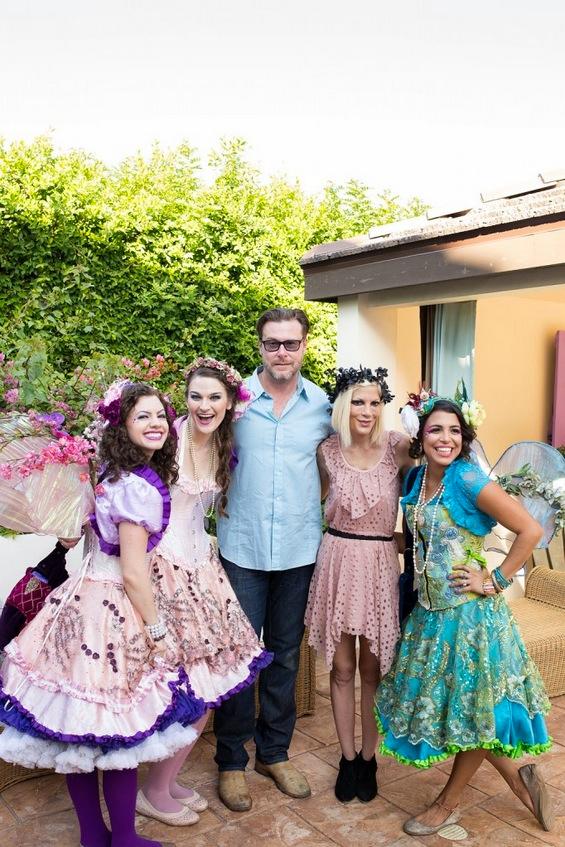 A source told E! "there was no drama" between Tori and husband Dean McDermott at the party — a rare happening these days, as the couple's marital crisis has been closely chronicled on their reality show, True Tori.
Article continues below advertisement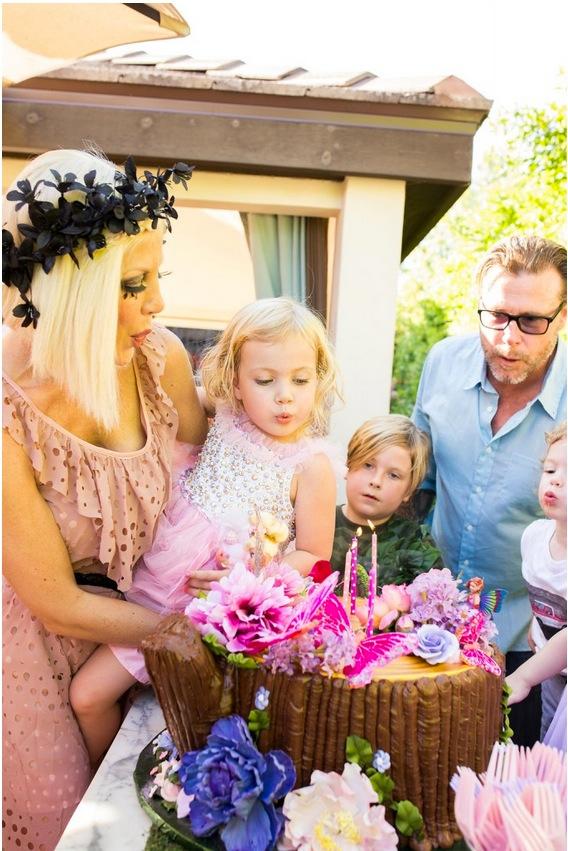 Adorable Hattie blows out her birthday candles; sources told us Tori has also been catching flak for letting 6-year-old daughter Stella wear makeup and high-dollar clothes as she pleases.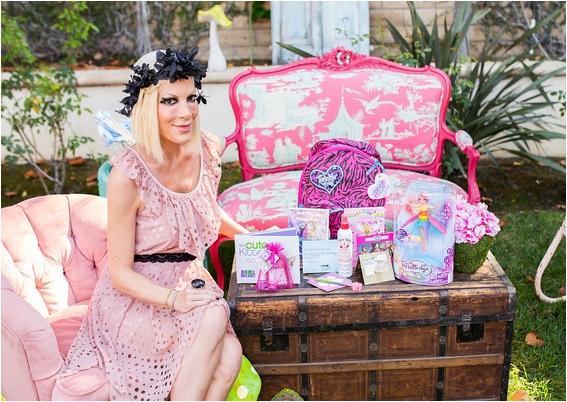 The reality star poses with an assortment of party favors.