Exclusive
Bad Blood! Taylor Swift's DJ Ex Arranges Secret Meeting With Tom Hiddleston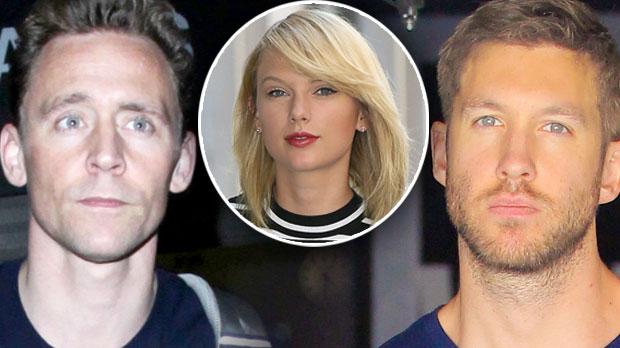 RadarOnline.com can reveal that DJ Calvin Harris has connected with actor Tom Hiddleston and suggested they hang out to trade war stories about their rough times with Taylor Swift.
"Calvin knows what it's like to fight the Taylor Swift press machine and wants Tom to know that he is not alone," explained an insider of the DJ, whose 15-month relationship with Swift implolded in May.
As RadarOnline.com reported, 26-year-old Swift's jilted lover, Hiddleston, 35, was shocked after the "Bad Blood" singer floated a rumor that they split because he loved basking in her limelight, a charge the actor's closest friends say couldn't be further from the truth.
Article continues below advertisement
"Calvin and Jennifer are very careful to not be seen together," revealed a source. "It's very early days, and they're keeping things on the down-low."
The duo has kept their hookups under wraps by covertly meeting at a Las Vegas hotel and using the excuse of a possible musical project as a convenient excuse for anyone who asks.
Harris and Lopez "have become really close," said the source. "There's epic chemistry between them."