Exclusive
Taylor Swift's 10 Nastiest Feuds EXPOSED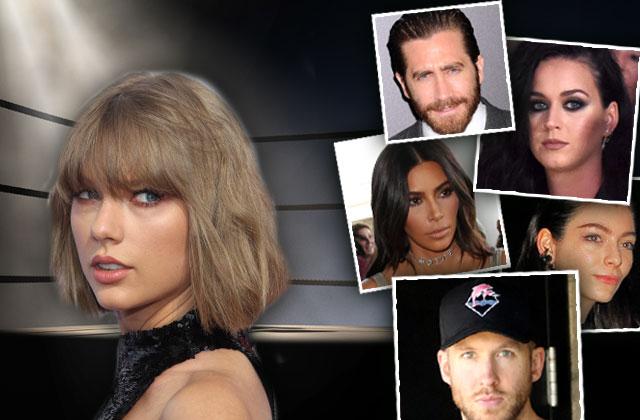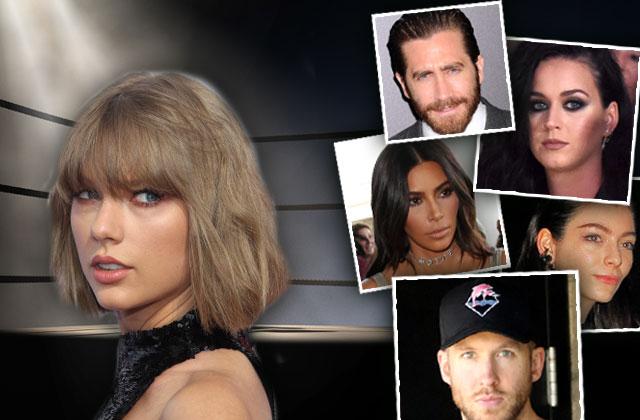 Taylor Swift has racked up her fair share of enemies in the past couple of years! As the 26-year-old "Bad Blood" singer continues to battle it out with her ex, Calvin Harris, over claims that she was the one who wrote his latest smash hit, "This Is What You Came For," RadarOnline.com exclusively reveals ten of Swifts biggest feuds and cattiest catfights to date!
Article continues below advertisement
64th Annual BMI Pop Awards arrivals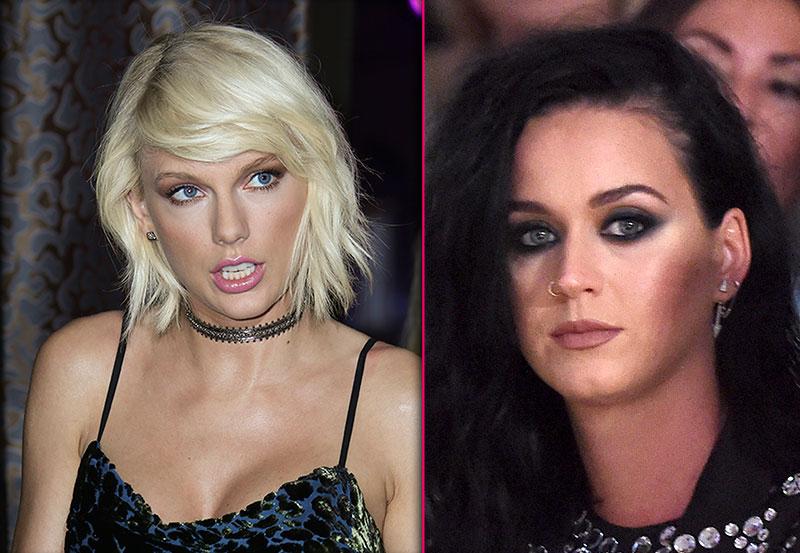 After Swift took a nasty jab at her latest boyfriend, Harris, yesterday, the 32-year-old superstar DJ brought Swift's nemesis, Katy Perry, 31, into the fight by tweeting, "I know you're off tour and you need someone new to try and bury like Katy ETC but I'm not that guy, sorry. I won't allow it!" As fans know, Swift and Perry's catfight is a never-ending war!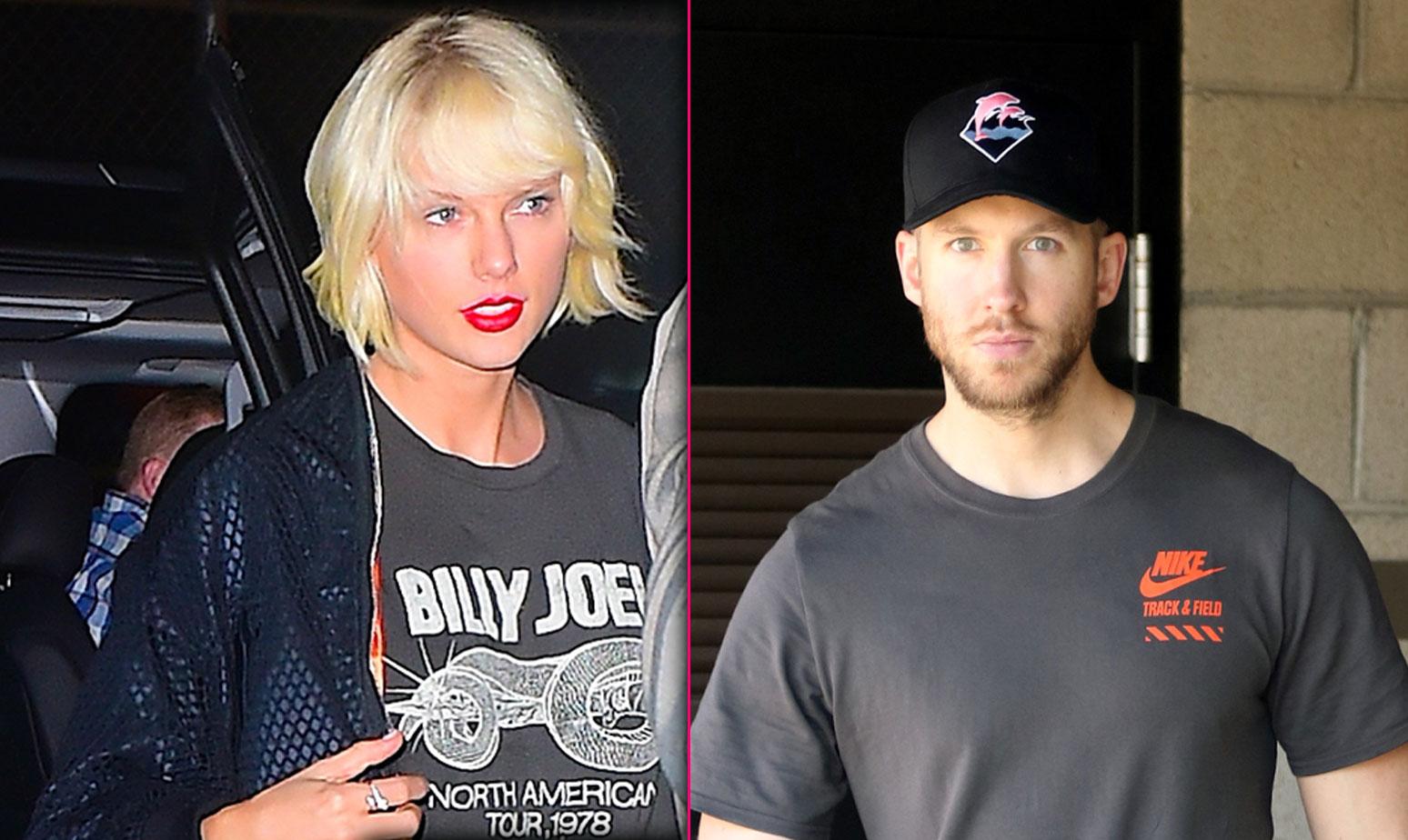 But it is not just Perry that is in Swift's bad side. After breaking Harris's heart by moving on from him with hunky actor Tom Hiddleston, 35, the blonde songstress has continued to flaunt her love for Hiddleston all over the world! Not cool, Taylor!
Article continues below advertisement
Taylor Swift Shops at isabel Marant With Lily Aldridge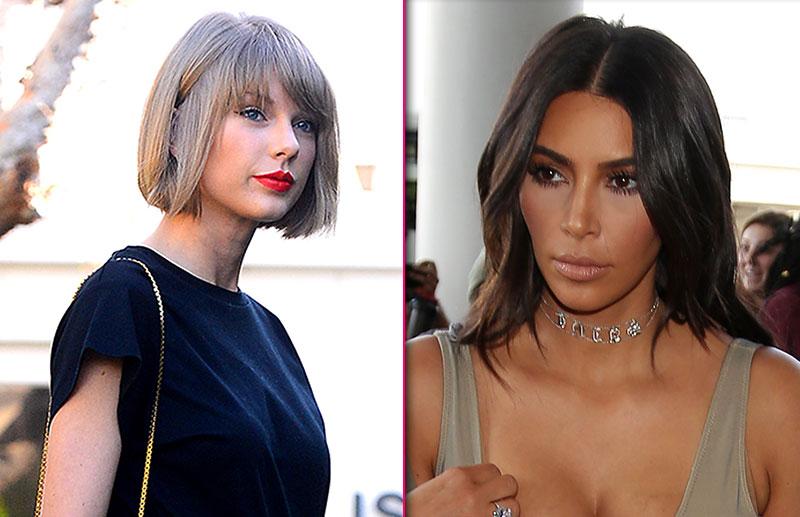 Those who follow Swift's feuds can hardly keep up with any of them – especially with the battle between Swift and Keeping up with the Kardashians 35-year-old superstar, Kim Kardashian! Kardashian threw serious shade at Swift this week when she boasted about a Forbes cover that the two beauties were fighting over behind the scenes. In the end, Kardashian won this fight and got the cover!
Article continues below advertisement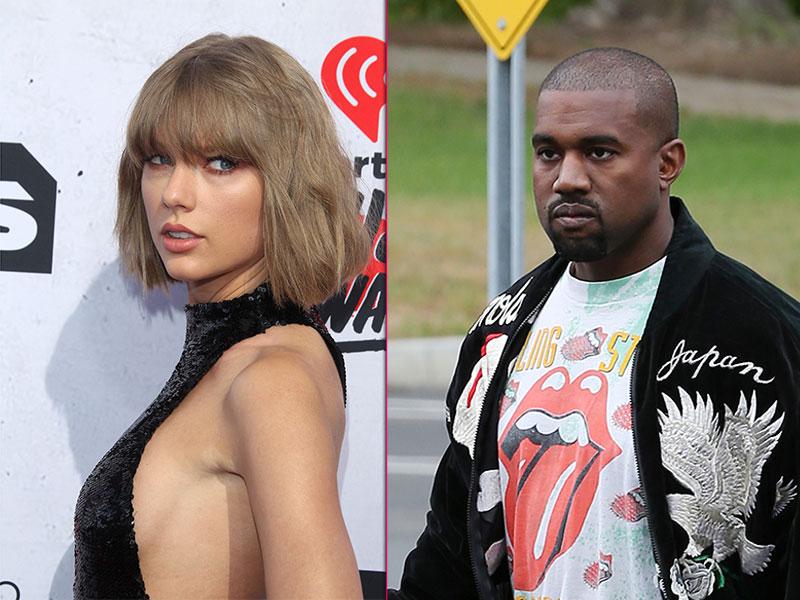 It is not just Forbes magazine that had Kardashian so irate, though! Swift's war with the KUWTK star's rapper husband, Kanye West, has been going on for seven years – ever since West, 38, took the stage at the VMA Awards in an attempt to steal her spotlight and her award. Most recently, the two musicians have been engaged in a feud over song lyrics that Swift claims she never knew about.
Article continues below advertisement
VIP arrivals to the Vanity Fair Oscar Party **USA, Australia, New Zealand ONLY**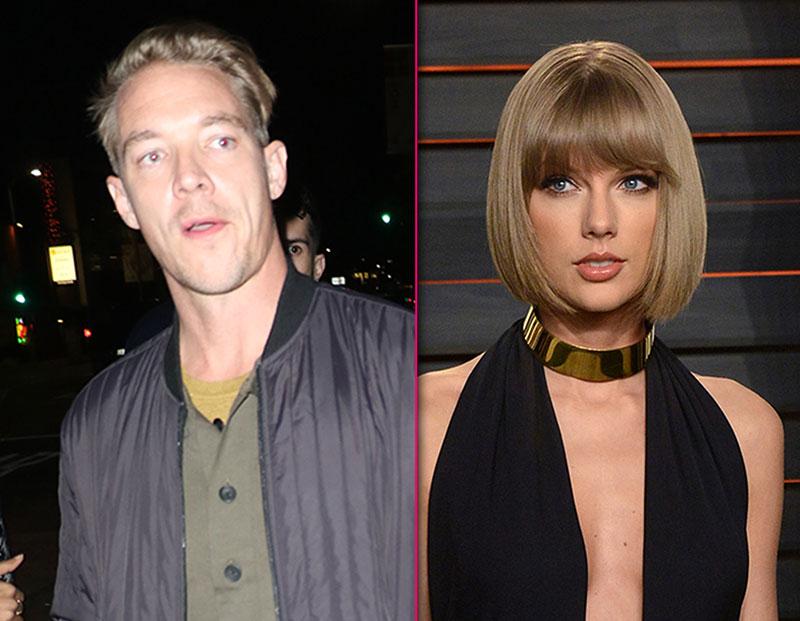 DJ Diplo came out against Swift while dating Perry, when he took to social media to start a campaign called "Get Taylor Swift A Booty!" After suffering intense backlash, the DJ told GQ magazine that same year that going up against Swfit's fans is "like an army that's worse than North Korea!"
Article continues below advertisement
Taylor Swift & Tom Hiddleston continue their world tour as they fly out of Los Angeles surrounded by several bodyguards. The "1989" singer & "The Avengers" actor were seen side by side as they caught a flight out of LAX.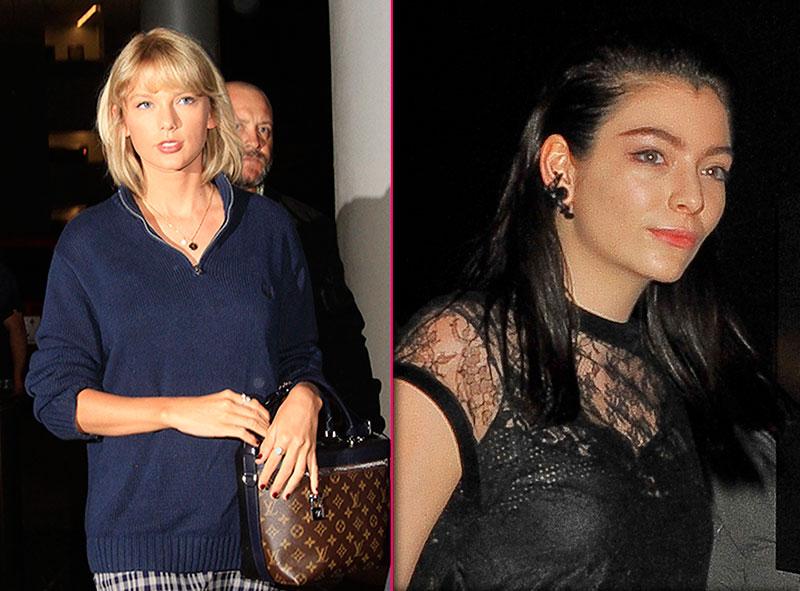 While Swift, herself, never responded to Diplo's tweet campaign tweet, her BFF Lorde did. Lorde tweeted at Diplo, "Should we do something about your tiny penis while we are at it?!" OUCH!
Article continues below advertisement
Taylor Swift Along With Lily Aldridge And A Pregnant Behati Prinsloo Dine At Gracias Madre Restaurant in West Hollywood, CA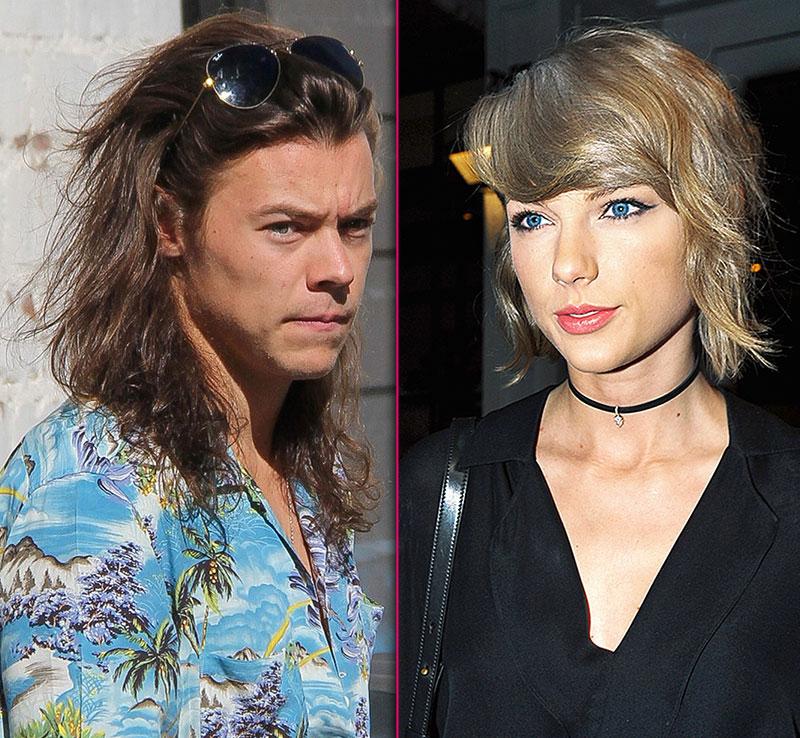 Serial dater Swift and Harry Styles were an item in 2013, until Styles, 22, is said to have grown tired of her because she was "asexual" and "wouldn't put out!" Needless to say, Swift did not take kindly to that and her diss song "Trouble" is believed to be a dig at him.
Article continues below advertisement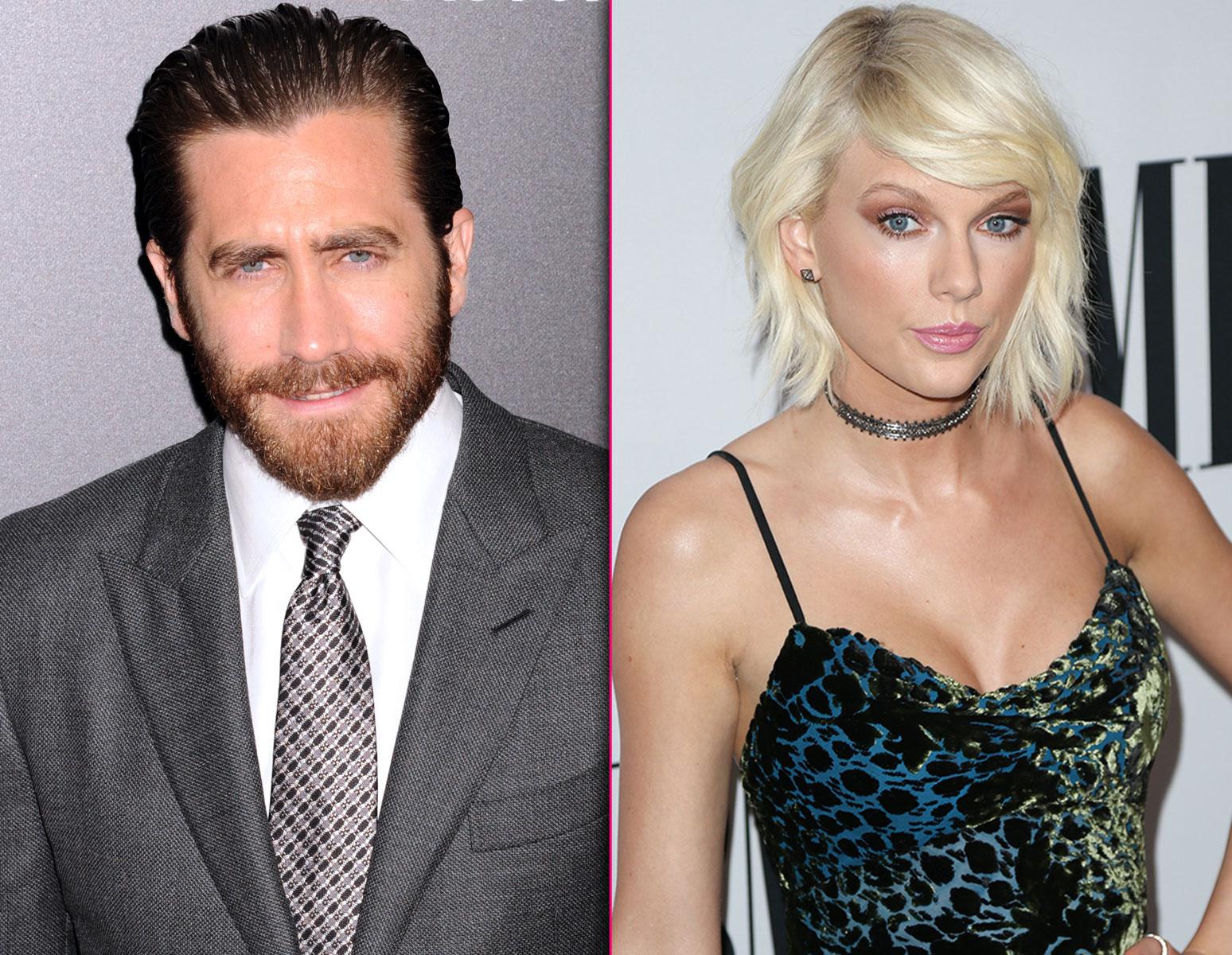 Prior to Styles, Swift tried a variety of styles – one of them being hunky Hollywood actor, Jake Gyllenhaal, 35. After their breakup she wrote another diss song, called "We Are Never Ever Getting Back Together."
Article continues below advertisement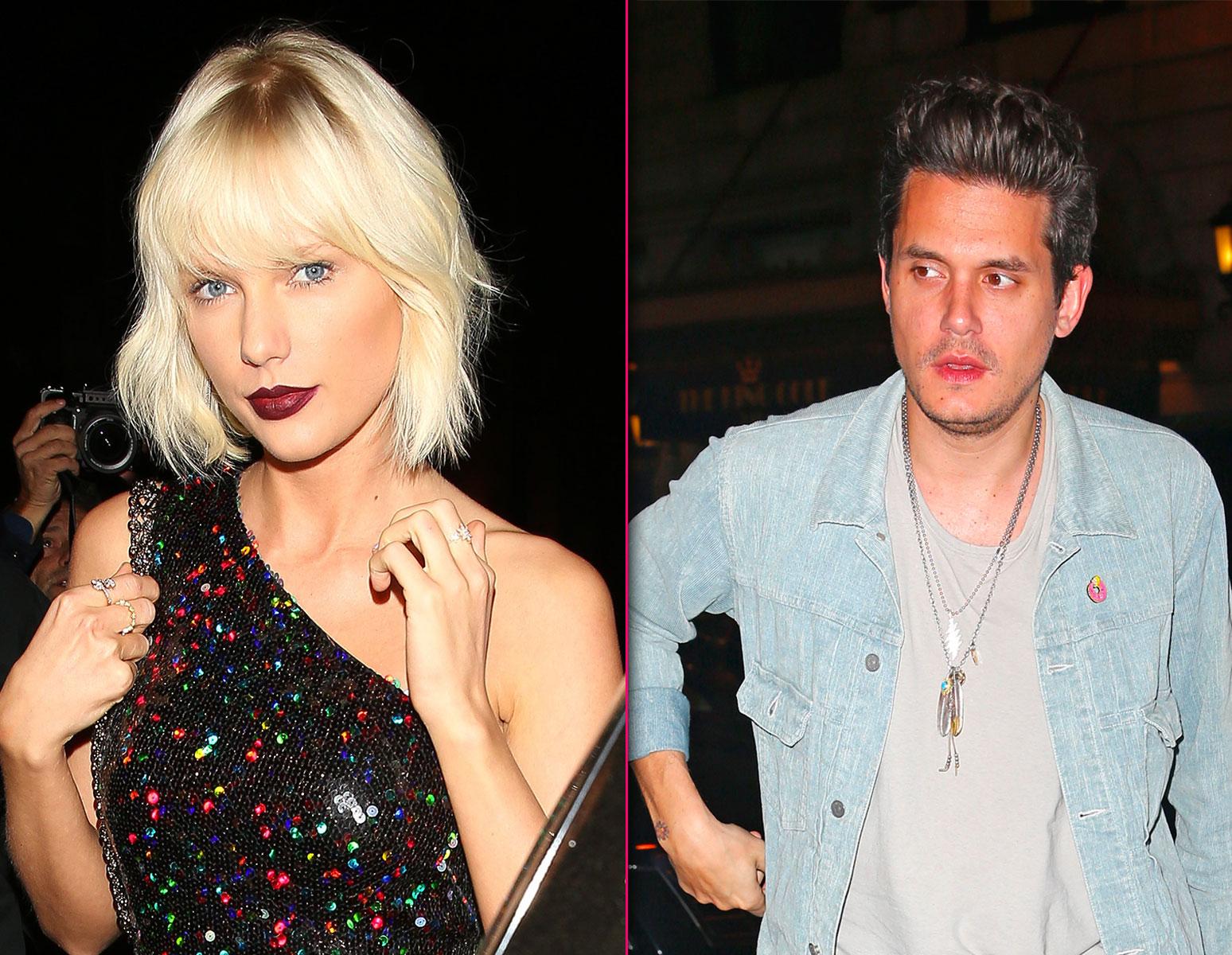 This last one brings it all full circle! As music fans know, prior to Perry dating John Mayer, he dated Swift! After Mayer, 38, broke Swift's heart, she did what she did best and wrote a hit song called "Dear John."
Article continues below advertisement
Manus x Machina: Fashion In An Age Of Technology Costume Institute Gala in NYC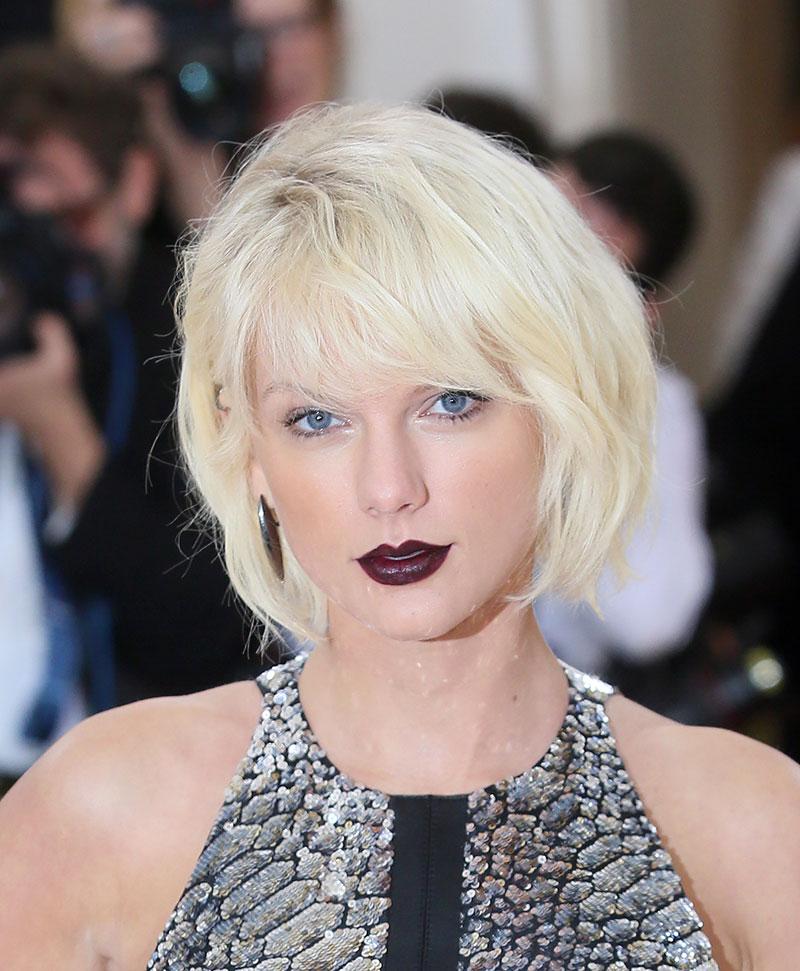 What is your favorite Taylor Swift feud? Sound off in the comments.